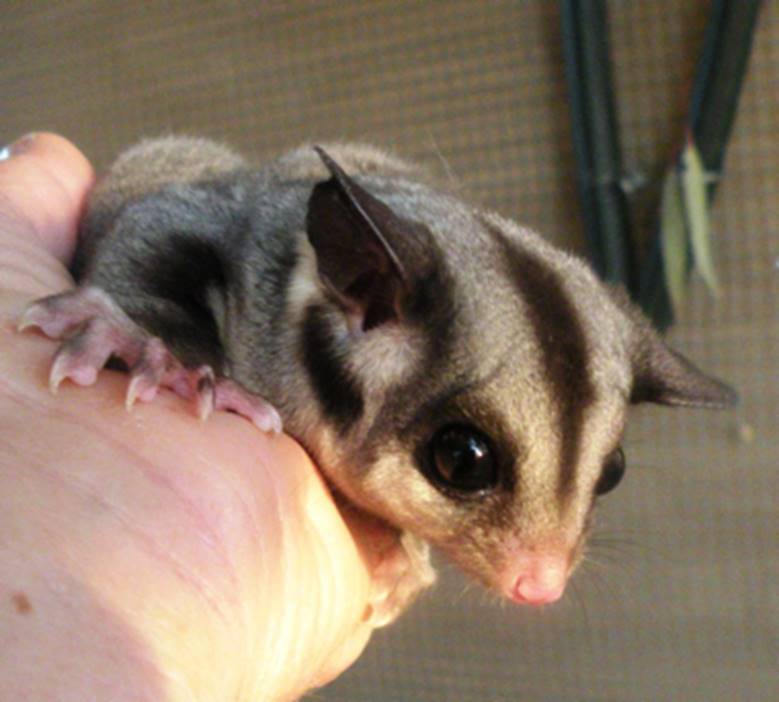 WIRES Weddin Lachlan seeks more rescue volunteers.
Wednesday, April 20, 2016
JOEY the Sugar Glider ready for release (photo credit J Wilson, WIRES)
The WIRES Weddin Lachlan branch has put out an urgent call for more volunteers to assist in the rescue and rehabilitation of injured native animals and birds.
Local WIRES Volunteer Jane Wilson is encouraging all animal lovers in the region to attend the accredited WIRES Rescue and Immediate Care course (RICC ) to be held in Grenfell on 28 May which will allow them to become involved on a personal level.
"As native animals are protected under NSW law, members of the public are required to complete an accredited course to be able to handle these animals," said Wilson.
"Our members find that caring for our wildlife is a truly rewarding experience with the opportunity to rescue, rehabilitate and then release our unique native creatures back into their natural environment and help ensure they are here for future generation to enjoy."
The local WIRES branch rescues and rehabilitates a large cross section of Australian native species such as 'Joey', a juvenile Sugar Glider that was found weighing just 34 grams and the size of a matchbox. After several months in care Joey was taken back to the original place of rescue and then released to join his family.
Another recent WIRES success story was the rescue of three Eastern Rosella chicks which were found in the the hollow of tree that had been felled. Thanks to the dedicated care of a local volunteer the three fledgling thrived and blossomed from their baby stubble to the vibrantly coloured plumage of the adult rosella before being released back into the wild.
For more information on the accredited WIRES Rescue and Immediate Care Course on 28 May at Grenfell please email [email protected].
WIRES is celebrating its 30 year anniversary this year with the organisation growing from one branch in 1986 to 27 branches across NSW and 2500 dedicated volunteers today. To mark this milestone, throughout 2016 WIRES will be presenting Special Recognition Awards to individuals and companies that have gone that extra mile to help support and protect NSW's native animals.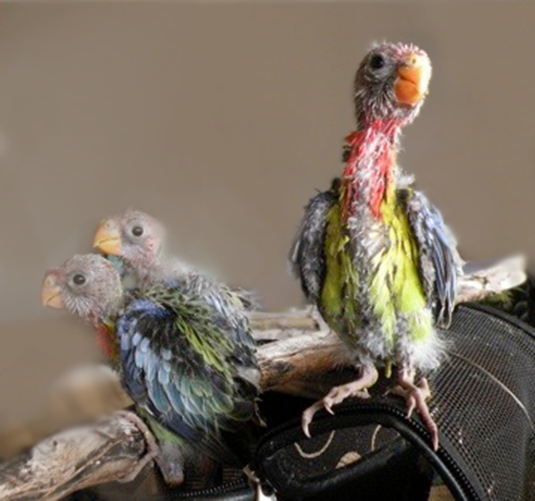 Rescued Rosella chicks in WIRES care (photo credit J Wilson, WIRES)
WIRES Media contact: Carla Toyne [email protected] 0416 272 153