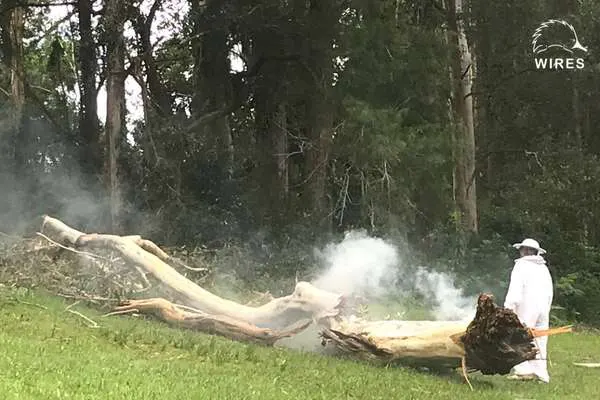 A difficult microbat rescue made possible with your help
Saturday, July 30, 2022
A team of WIRES rescuers had to respond to a very tricky situation recently, when they were called to attend a huge tree branch that had collapsed on the Central Coast. The branch was home to a protected colony of White-striped, Free-tailed microbats – and an active beehive.
The disturbed bees had begun to swarm and attack the microbats so the team quickly called on the services of an apiarist who smoked the swarm and calmed the bees. The tree branch was then carefully cut, and all 70 microbats transferred to a WIRES carer (using a metal chute to gently coax the bats from branch hollow to enclosure) whilst the bees dispersed.
Hollow branches make an excellent habitat for many species, so the branch was later returned to the area and secured to a nearby tree before the microbats were carefully transferred back into their natural home.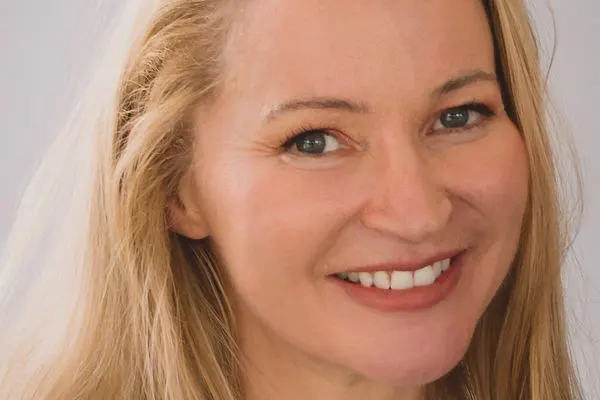 We are also deeply thankful for the bequest left by the late Karen Macdonald, a WIRES volunteer. Karen was a generous, caring woman who dedicated much of her life to her family, friends and of course the native animals who needed her. She was a dedicated wildlife carer, expert in caring for and rehabilitating native bird species and in particular, ducklings. Many injured birds and orphaned ducklings got their second chance thanks to Karen and will continue to do so through her generous bequest. Our thoughts are with her family and friends..
If you'd like to chat to Anita about leaving a gift in your will to wildlife, please email [email protected] or call us 02 8977 3396.