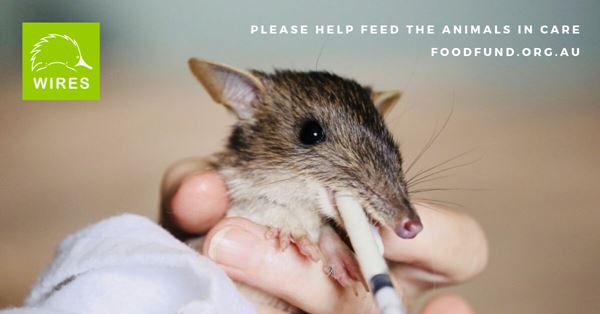 Food Fund for Wildlife in Care
Thursday, October 3, 2019
This week is the start of WIRES 6th Annual Wildlife Food Fund which runs from 1st to 31st October.
100% of donations to the Wildlife Food Fund are used on food for native animals in care with our members.
Our goal is for 2,500 generous, caring people to give $100, that would then cover our annual costs for food.
We greatly appreciate your past support of the Food Fund and hope you can share the details with your friends, family and colleagues.
We also hope that you will be able to give generously to the 2019 Food Fund to help wildlife.
To help feed native animals in care visit wildlifefoodfund.org.au.