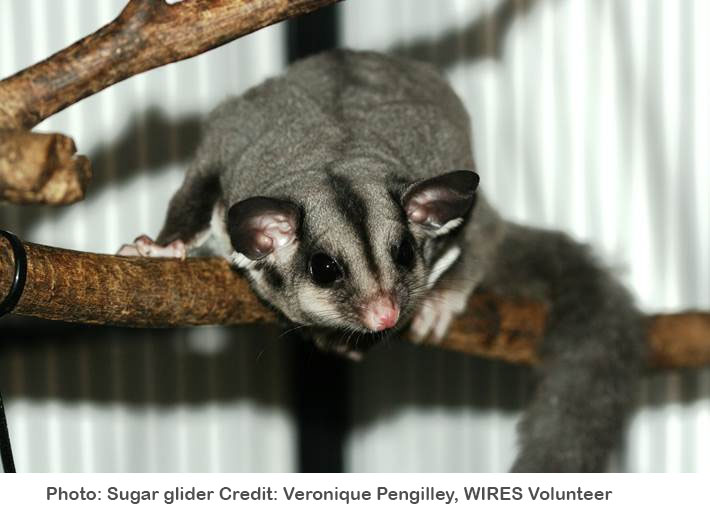 WIRES is ready to rescue on New Year's Day
Thursday, December 31, 2015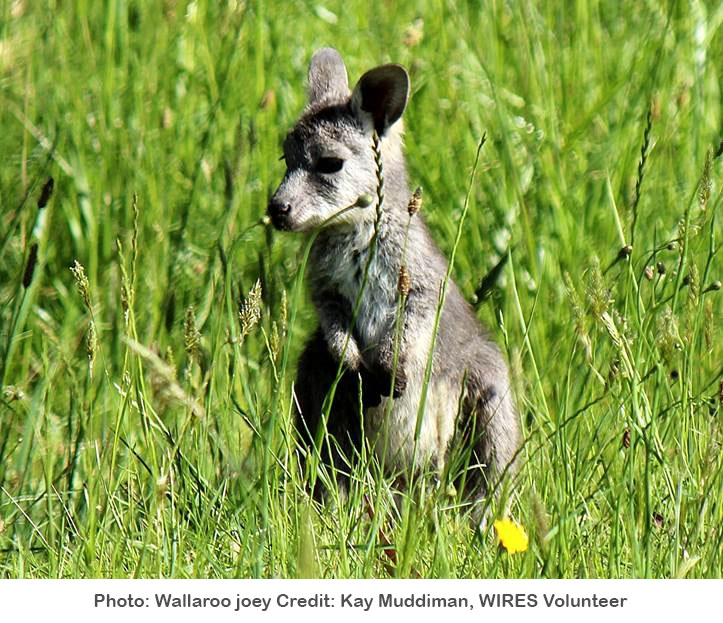 New Year's Eve is always a fun and fabulous night with many fantastic fireworks displays across Sydney and regional NSW. Most councils give plenty of prior warnings and advice to the public regarding their pets (that clearly aren't as keen as their owners about watching the spectacular display) however native animals can also take fright on the big night. So WIRES CEO Leanne Taylor is asking people to be extra mindful of our native animals and the possible effects of NYE celebrations.
"We are simply asking the NSW public to please keep an eye out for animals either in distress or displaced in the days immediately after NYE as the loud noises and bright lights can frighten and confuse them, causing them to behave erratically," said Taylor.
"This can result in birds fleeing their nests and leaving their chicks behind or animals such as possums or kangaroos rushing onto busy highways or even people's gardens through being disoriented and confused."
According to Taylor, as native animals are generally more active at this time of year, the fallout from NYE celebrations often means more rescue calls than normal during the days immediately following and WIRES will be taking rescue calls right throughout the holiday period. If anyone finds an animal in need, they can call the WIRES rescue line on 1300 094 737 or download their rescue app onto their mobile.
"On behalf of WIRES we wish everyone a terrific NYE, a safe and happy 2016 and we also extend a huge thank-you to our many wonderful volunteers and supporters who have helped save thousands of our precious native animals during 2015 ," said Taylor.
To make a donation to WIRES please visit www.wires.org.au
Media Contacts: Suzy Yates [0412 123 954](tel:0412 123 954) OR Carla Toyne [0416 272 153](tel:0416 272 153)
---
ABOUT WIRES
WIRES is Australia's largest wildlife rescue organisation. WIRES has been rescuing and caring for sick, injured and orphaned native animals for over 35 years with a mission to actively rehabilitate and preserve Australian wildlife and inspire others to do the same. WIRES' Wildlife Rescue Office answers calls from the community 24/7, 365 days a year, providing rescue advice and assistance for over 130,000 animals annually. Connecting wildlife to real-time assistance, WIRES full-time mobile Wildlife Ambulances operate across New South Wales, South-East Queensland and Tasmania, and WIRES had over 3,500 volunteers assisting with wildlife rescue and care in NSW. WIRES is supporting thousands of wildlife carers across Australia through a diverse range of national programs. WIRES also collaborates nationally with strategic partners to support the long-term recovery of wildlife habitat and the long-term preservation of native species in the wild.
For more information on WIRES wildlife programs visit www.wires.org.au.
MEDIA CONTACTS
WIRES Media Officer: John Grant | 0416 272 153 | [email protected]