WIRES invites you to go 'wild' for a night
Monday, August 28, 2017
At the new Sofitel Sydney Darling Harbour.
On October 3, Sydney's newest luxury hotel - Sofitel Sydney Darling Harbour - will open its doors to WIRES and 27 other deserving charities.
As part of the Sofitel's gala pre-opening night, WIRES has been given 15 overnight stay packages which it will auction online on ebay.com.au from September 3-8.
"We expect this will go a long way to raise much-needed funds for emergency wildlife rescue and care," said WIRES CEO Leanne Taylor.
The WIRES rescue and rehabilitation service operates 365 days a year, attending to sick, injured, and orphaned wildlife.
For koalas like 7-month-old Henrietta, the support of WIRES can mean the difference between life and death. She was rescued just a few weeks ago when her mum was hit and killed by a car in Sydney's west.
"We rely on donations to keep our organization running and this is a unique opportunity to offer our supporters a once-in-a-lifetime experience in return for their kind support," said Ms Taylor.
Those lucky WIRES supporters who are successful in bidding for each of the packages on offer will have the opportunity to be the first to stay at the new Sofitel - the only new build, five-star hotel developed in Sydney since 1999.
"This is a 'first' in many ways," said Ms Taylor. "It's a 'first' for Sydney, having such a magnificent new hotel, and a 'first' for WIRES in being able to participate in this charity opening night.
"We can't thank the Sofitel enough for making this possible," she said.
Ms. Taylor encourages everyone who supports wildlife rescue to participate in the WIRES' online auction, commencing on Sunday 3 September, and closing on Friday 8 September 2017.
Each package being auctioned by WIRES will be named after a much-loved animal native to New South Wales, including Bandicoot, Blue-tongued Lizard, Cockatoo, Eagle, Echidna, Glider, Kangaroo, Koala, Kookaburra, Platypus, Possum, Python, Wallaby, Wombat.
"You can bid to be our official Wombat VIP or our Bandicoot VIP, just bid for whichever animal you love the most," said Ms. Taylor, adding that WIRES cares for all these species and many more.
While there are three levels of luxury on offer, each of the packages up for auction has the same basic inclusions:
An exclusive invitation to the Gala Ballroom Event (for two)
One night's stay at Sofitel Sydney Darling Harbour on 3 October (for two)
Complimentary breakfast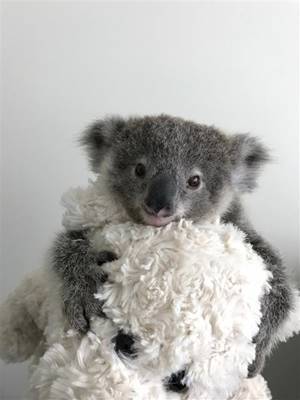 All 590 rooms at the Sofitel Sydney Darling Harbour have stunning views of Sydney CBD and Darling Harbour. Guests can also experience a French-inspired rotisserie and grill restaurant; a dedicated Champagne bar; the Le Rivage Pool Bar complete with an infinity-edge pool; and the SoFit Gym and fitness center.
"We're inviting everyone to go 'wild' for a night and bid for the chance to be a WIRES VIP at the new Sofitel Sydney Darling Harbour on the third of October," said Ms. Taylor.
Bidding will open on ebay.com.au at 8 pm on Sunday 3 September and will end at 8 pm on Friday 8 September 2017. For more information visit the WIRES store at: http://stores.ebay.com.au/WIRES-NSW
ENDS
NOTE: WIRES CEO Leanne Taylor and WIRES Rescue Office Manager Kristie Harris are both available for an interview. High-resolution images, logos, and further comments are available on request.
MEDIA CONTACTS: Paula Wallace, 0404 088 501, [email protected]
John Grant, 0416 272 153, [email protected]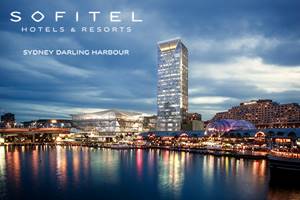 ---
ABOUT WIRES
WIRES is Australia's largest wildlife rescue organisation. WIRES has been rescuing and caring for sick, injured and orphaned native animals for over 35 years with a mission to actively rehabilitate and preserve Australian wildlife and inspire others to do the same. WIRES' Wildlife Rescue Office answers calls from the community 24/7, 365 days a year, providing rescue advice and assistance for over 130,000 animals annually. Connecting wildlife to real-time assistance, WIRES full-time mobile Wildlife Ambulances operate across New South Wales, South-East Queensland and Tasmania, and WIRES had over 3,500 volunteers assisting with wildlife rescue and care in NSW. WIRES is supporting thousands of wildlife carers across Australia through a diverse range of national programs. WIRES also collaborates nationally with strategic partners to support the long-term recovery of wildlife habitat and the long-term preservation of native species in the wild.
For more information on WIRES wildlife programs visit www.wires.org.au.
MEDIA CONTACTS
WIRES Media Officer: John Grant | 0416 272 153 | [email protected]