Media Releases
Contact [email protected] for enquiries or call 0416 272 153.

Read the latest updates on our emergency and bushfire projects here.
Bravecto Spot-On for Dogs is combatting wombat mange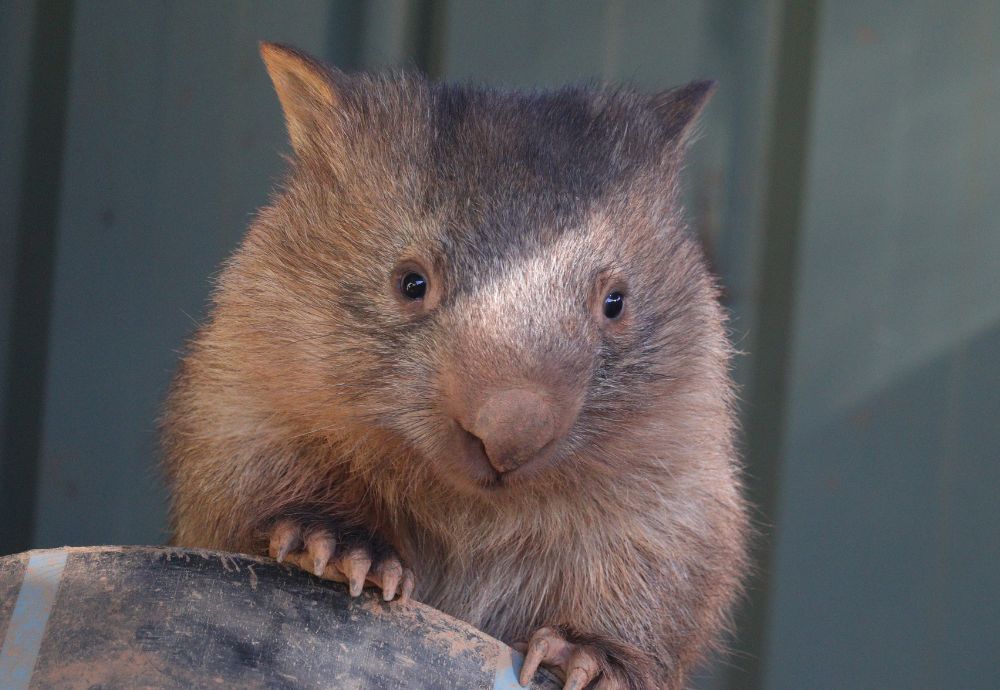 Popular flea and paralysis tick treatment, Bravecto Spot-On for Dogsis granted a permit by the Australian Pesticides and Veterinary Medicine Authority to combat sarcoptic mange in wombats.
Bravecto Spot-On for Dogs has been granted a permit (PER90837) by the Australian Pesticides and Veterinary Medicine Authority (APVMA) to allow minor use in wombats for the control of sarcoptic mange. Sarcoptic mange causes significant animal welfare and conservation concerns, especially for bare-nosed wombats living in Australia. Bravecto, together with WIRES Wildlife Rescue have partnered and are committed to improving the welfare of wombats living in Australia by distributing Bravecto Spot-On for Dogstreatment to hard-working volunteers around Australia to combat this horrific disease.
Wombats are one of Australia's most iconic animals that not only contribute to the nation's culture, but its critical role to Australian ecosystems. It is recorded that sarcoptic mange affects 150 species of wild mammals around the world, making it one of the most widespread of parasitic diseases affecting wildlife, domestic animals and even humans. Wombats suffer the worst form of mange disease, commonly known as crusted mange, that causes a slow, painful death if left untreated.It is a disease caused by a tiny parasitic mite that burrows into the skin of an animal, commonly known as scabies in humans. However, sarcoptic mange is not a new disease with records dating back over a hundred years. The introduction of this permit (PER90837) provides a breakthrough in managing the disease and conserving the wellbeing and welfare of wombats living in Australia.
Scott Carver, Disease Ecologist at University of Tasmania comments: "Sarcoptic mange causes some of the most extreme animal suffering I have ever seen. Wombats that become infected gradually decline over approximately three months until they become so weakened that they die from opportunistic infections. Sarcoptic mange is an important animal welfare issueas itcan limit the size of populations and cause declines that wipe out wombats in some areas."
Kristie Newton, Campaigns Manager at Wildlife Information, Rescue and Education Service (WIRES) comments: "The WIRES Rescue Office has recorded a doubling of wombat rescues over the past five years. It is estimated that mange is now present in 90% of wombat populations.* The faster wombats receive treatment for this horrendous disease, the higher their chance of survival, which is why spreading awareness is so important."
Fluralaner, the active ingredient in Bravecto Spot-On forDogs, effectively controls mange in wombats. Bravecto Spot-On for Dogs has been shown to resolve the skin lesions in a wombat with mange in 1-3 treatments. The use of Bravecto is guided by research showing it is well tolerated and effective to give to wombats suffering the disease.**
"The permit makes a big difference for wildlife carers and rehabilitators who try and help wombats suffering from sarcoptic mange. Managing disease in wild wombats is not easy, and the APVMA permit for Bravecto Spot-On for Dogs represents a great example of drug companies, researchers, wildlife organisations, wildlife carers and government all working together to help our native wildlife," Scott adds.
"This permit means that we are now able to treat more wombats, ending their suffering and potentially saving their lives. This long-lasting treatment breaks the life cycle of a mite which gives us a great opportunity to perform strategic population-wide treatments. This is the best chance we have had yet in abolishing mange in localised populations," Kristie adds.
As the largest wildlife rescue organisation in Australia, WIRES teams of volunteers are out in paddocks and scaling river banks daily fighting the disease. Together with WIRES, Bravecto is ensuring that volunteers have access to Bravecto Spot-On for Dogs to assist them in saving wombats lives as well as making a significant dent in the disease prevalence. For more information, join the fight to save wombats from mange!
*WHA Fact sheet: Sarcoptic mange in Australian wildlife: https://static1.squarespace.com/static/5d0991e19ea6e200018bdb37/t/5d1066d97afa9100012a8682/1561356001140/Sarcoptic-Mange-in-Australian-Wildlife-May-2017-2.0.pdf
**Wilkinson et al. Fluralaner as a novel treatment for sarcoptic mange in the bare-nosed wombat (Vombatusursinus): safety, pharmacokinetics, efficacy and practicable use. Parasites Vectors(2021) 14:18.

Seasonal Animal Advice
Newsletter
Stay in touch and get our regular rescue stories, WIRES updates and a free copy of our 15 Ways to Help Wildlife ebook
Loading...
Recent Posts
---
Months