Media Releases
Contact [email protected] for enquiries or call 0416 272 153.

Read the latest updates on our emergency and bushfire projects here.
WIRES Supports Tasmanian Wildlife and Wildlife Rehabilitators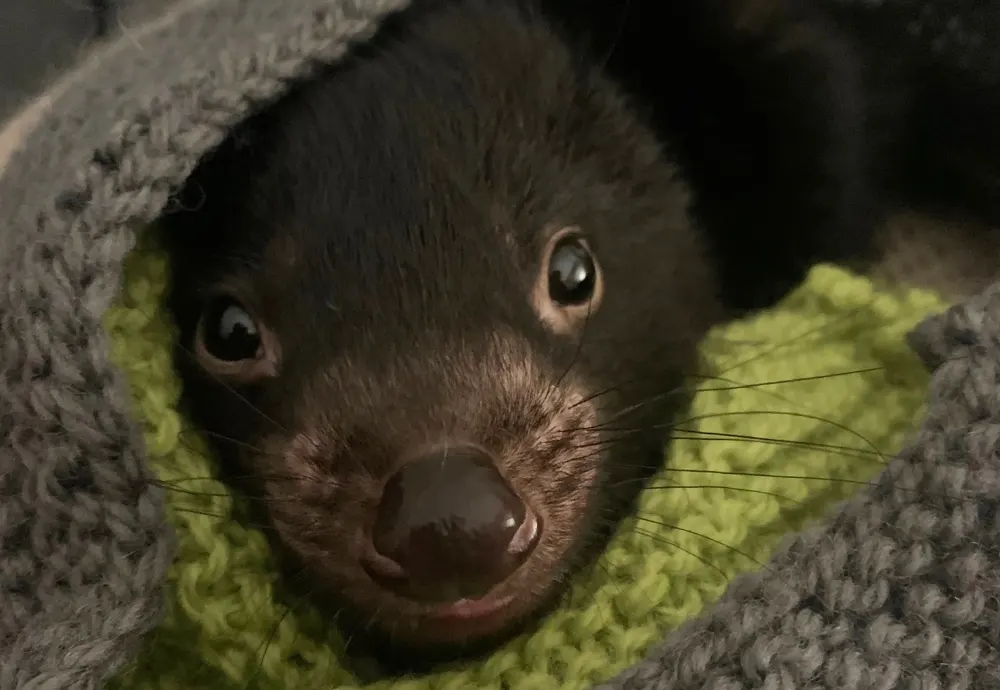 WIRES has announced a three-year program to support wildlife and the wildlife rehabilitation sector Tasmania in partnership with Wildcare Tasmania. The funding of $150,000 will be distributed through Wildcare's Tasmanian Nature Conservation Fund grants program.
According to WIRES, Chief Operating Officer, Kyla Shelley this funding is part of WIRES broader strategy to assist the wildlife sector in Tasmania.
"Collaborating with Wildcare Tasmania as a local partner is a great opportunity for WIRES to provide more support for Tasmanian wildlife and wildlife rehabilitation,' said Shelley. "Wildcare has an established network of local environmental groups and wildlife carers."
"The WIRES funding will help expand some fantastic initiatives Wildcare Tasmania has underway that are aligned with the areas WIRES prioritised for funding, including wildlife rehabilitation, habitat restoration and emergency response."
Wildcare's Volunteer Services Manager, Kim Willing said that "Wildcare Tasmania is delighted to receive this support from WIRES and is looking forward to getting the money out to where it is needed through our Tasmanian Nature Conservation Fund Grants Program."
WIRES is supporting Wildcare's Tasmanian Nature Conservation grants in the following areas:
Keep Wildlife Safe (Habitat protection/restoration, community education) – up to $25,000 per year for three years;
Wildlife Rehab and Release (Rehabilitating wildlife for return to the wild) - up to $20,000 per year for three years;
Emergency Rebound – up to $5,000 per year for three years. This fund will accrue until such time as it is required following a natural disaster.
For information on this grants program please visit https://wildcaretas.org.au/tasmanian-nature-conservation-fund-grants/. Grants applications are open until May 4th .
Seasonal Animal Advice
Newsletter
Stay in touch and get our regular rescue stories, WIRES updates and a free copy of our 15 Ways to Help Wildlife ebook
Loading...
Recent Posts
---
Months