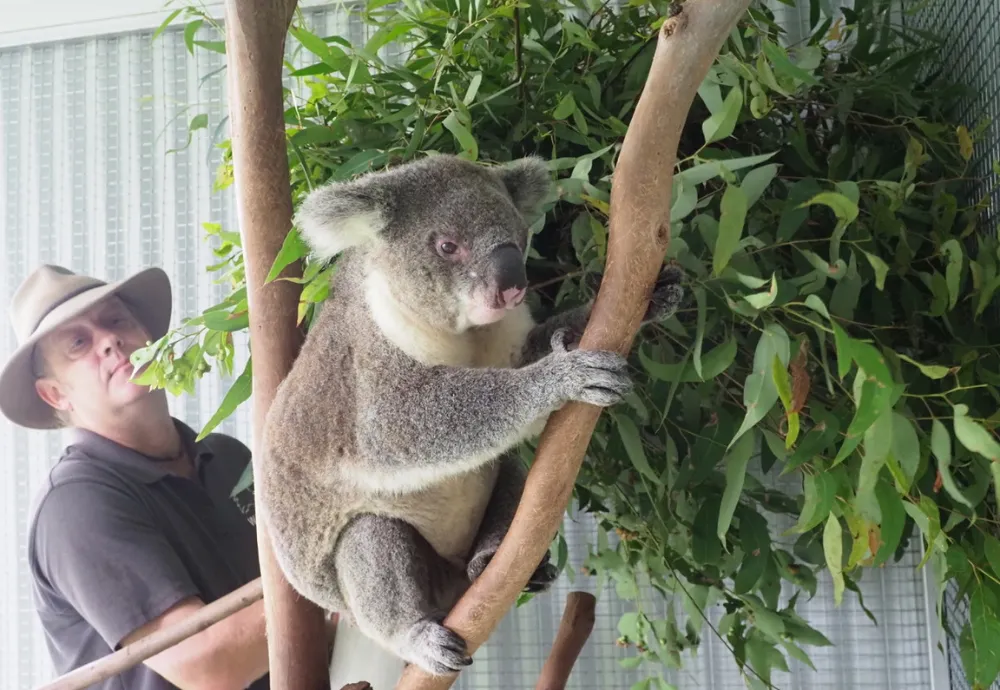 WIRES opens Greater Sydney's largest purpose-built Koala Rehabilitation Centre
Monday, May 2, 2022
WIRES recently established the purpose-built Western Sydney University Koala Facility in Richmond NSW, to support our Hawkesbury branch in their rehabilitation of Koalas. This rehabilitation facility was funded through a generous donation from The Australian Community group in New York during the devastating 2019-20 bushfires.
The new facility fills a gap for the growing number of sick and injured koalas sent to specialised carers for help. Habitat loss, traffic and diseases such as Chlamydia all threaten the wild marsupials.
If you are a licensed wildlife rehabilitator and want to learn more about rescuing koalas, sign up for our new Koala Rescue Training Course.
Six demountable enclosures have been installed within the university's 'Wildlife Facility' that allows our carers and vets to treat sick Koalas. CCTV will also be installed, allowing for live streaming so we can closely monitor behaviour. The wildlife facility has a perimeter fence that is predator proof and has limited key access, so it is quiet and secure.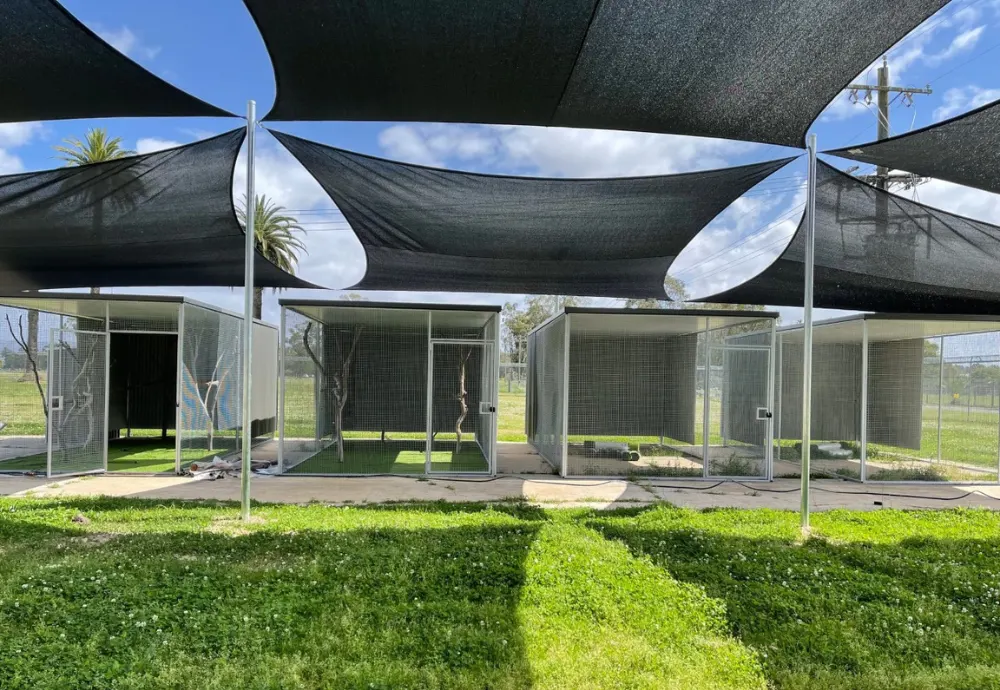 The facility welcomed its first patient, Monty Colo in early December 2021. Blinded with Chlamydia, he was found at the base of a tree in Upper Colo NSW in late September 2021 by an ex-WIRES volunteer who contacted us for assistance.
'Half Moon' Harry is the second patient, found in bushland near Upper Half Moon Rd, Lower Portland NSW, a Hawkesbury City Council worker, Tahmon, spotted the koala in January. Harry had obvious swelling around his eyes and was having noticeable difficulties.
We sent out our local koala carer, Morgan, who searched for Harry in Lower Portland bushland. Finding the sick koala was difficult, as it took Morgan well over an hour to get to Lower Portland and the male koala had moved. Morgan happened to turn around to walk back to his ute when a breeze picked up and he could smell Harry (male koalas have a scent gland on their chests that activate during mating season to mark territory, the smell is very distinct).
Harry was treated at the rehabilitation centre for chlamydia and was recently released back into the wild.