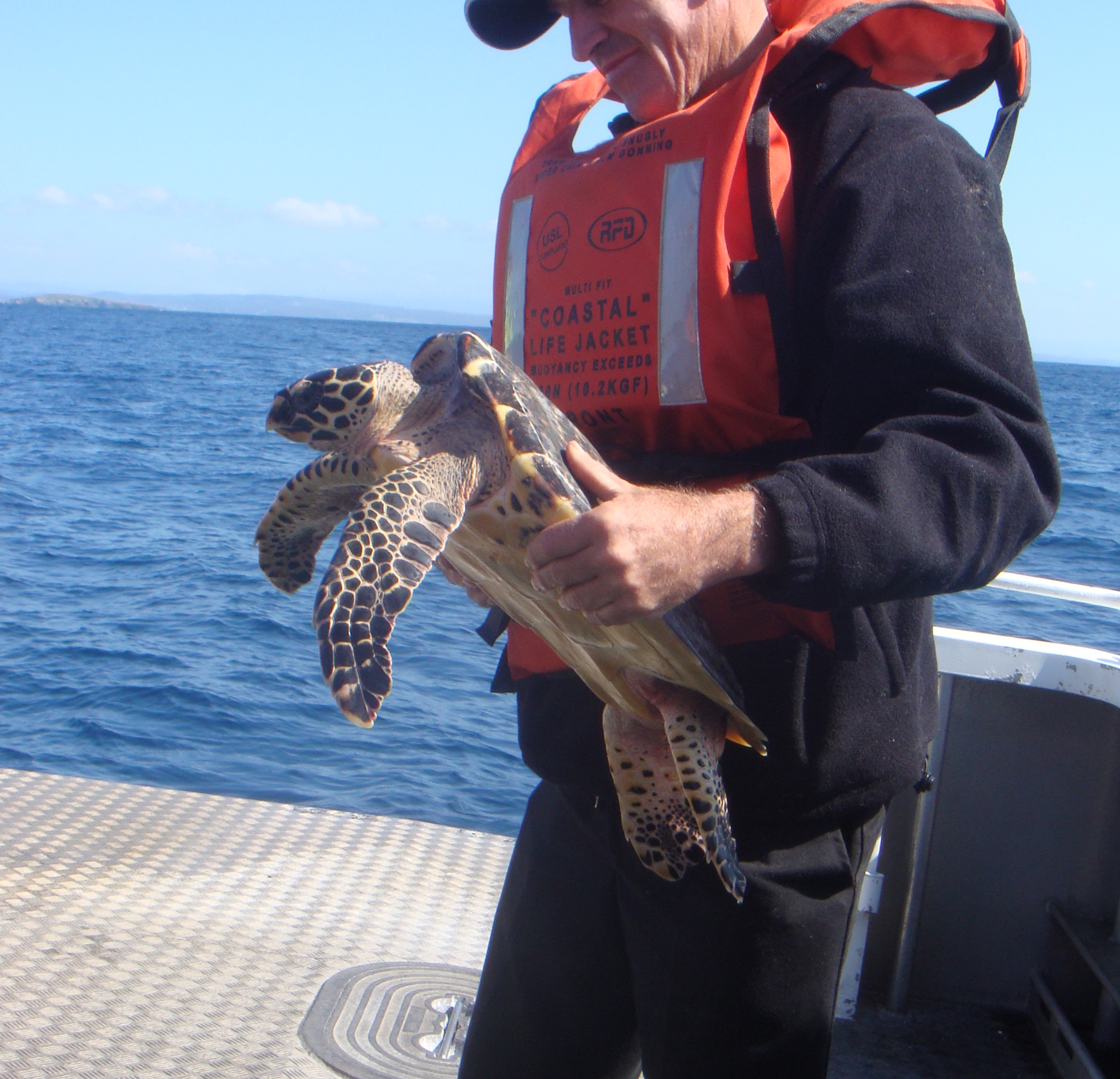 WIRES Introduces National Course for Sea Turtle Rescue
Sunday, September 5, 2021
To mark National Threatened Species Day WIRES has launched a Sea Turtle Rescue Course as part of its National Training Grants Program. This online course will be available nationally for authorised wildlife rescue and rehabilitation organisations, as well as veterinary staff.
The Sea Turtle Rescue Course educates on the safe rescue and transportation methods for displaced, injured and/or sick sea turtles. The course was released earlier in the year for WIRES members and it received an outstanding response with over 230 members now trained in rescuing sea turtles.
Six out of seven of the world's sea turtles species are found in Australian waters with all of those listed as vulnerable to extinction or endangered.
"With so many of the sea turtle species under threat we have identified a critical need to provide training in this specialised area," said WIRES Chief Operating Officer Kyla Shelley. "During severe weather events and flooding we are witnessing an increasing number of sea turtles being washed ashore, sometimes hundreds of kilometres from their normal breeding ground, including hatchlings requiring urgent rescue."
This rescue course covers the following specialist topic areas:
Biology and life cycle including key definitions, identifying features and terminology
Species identification
Diseases and threats to sea turtle populations
WHS risks involved in rescuing and transporting sea turtles
Rescue scenarios
Appropriate handling and transport methods
Reporting processes post rescue
The National Sea Turtle Rescue Course was developed based on standards and guidelines provided in the NSW DPIE Code of Practice for Injured and Sick Sea Turtles and Sea Snakes. It also includes specific information that is relevant to each state.
To learn more about the course, check eligibility or to apply for a training grant please visit the links below:
https://www.wires.org.au/training/species-courses
https://www.wires.org.au/training/wildlife-training-grants
If you are not a WIRES volunteer but you are a member of another licenced wildlife organisation or you are working professionally with wildlife in another capacity and you'd like to complete species training with WIRES, please email [email protected] to register your interest.
Sea Turtle images above courtesy of Elly Gearing.