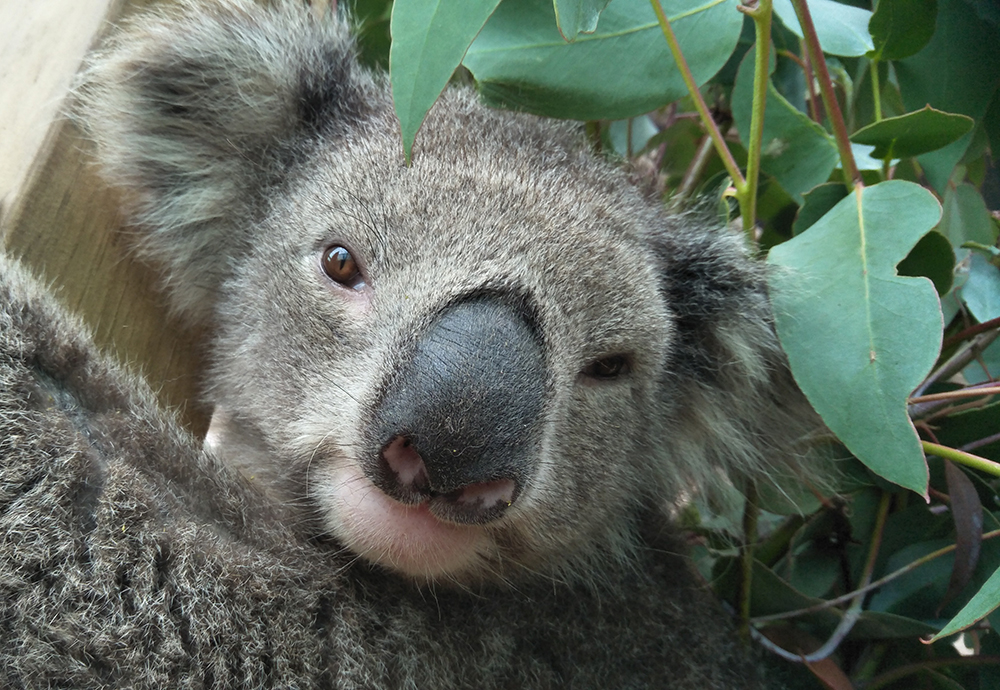 WIRES extends national support for koala research
Thursday, February 17, 2022
As part an ongoing commitment to protect and preserve koala species nationally, WIRES has announced a major grant to the KoalaLife breeding program and research facility at Cleland Wildlife Park in South Australia.
KoalaLife was established to support research into koalas and generate a better understanding of the impacts of changing landscapes, disease, and human interaction on this increasingly threatened species. A key part of the research being undertaken is establishing a disease-free and genetically diverse koala colony at Cleland Wildlife Park.
In an Australian first, four disease free sub-adult male koalas from the South Gippsland Strzelecki Ranges were transferred to Cleland Wildlife Park at the end of 2021 to join a group of koalas that were rescued from the 2020 Kangaroo Island bushfires. The initiative is supported by the Victorian and South Australian Governments.
The WIRES grant of over $282,000 is being used to fund a researcher manager, two senior keepers and the costs of medical supplies and other support items.
"We are thrilled to see such a collaborative effort focused on the long-term survival of koalas, this is even more critical with koalas in New South Wales, Queensland and the Australian Capital Territory moving to endangered status this week." said Kyla Shelley Chief Operating Officer WIRES. "With the future of koalas even more at risk, WIRES is committed to programs and research to address the ongoing threats faced by koalas around the country."
Over the last 18 months WIRES has expanded our rescue and rehabilitation work with koalas, providing extensive support to the Koala Health Hub at the University of Sydney and building a purpose koala rehabilitation complex at Western Sydney University's Hawkesbury Campus.
KoalaLife formerly known as The International Koala Centre of Excellence is a not-for-profit organisation, established through an Act of State Parliament for the purpose of conservational and research of koalas under the Minister of Environment and Water, South Australia.