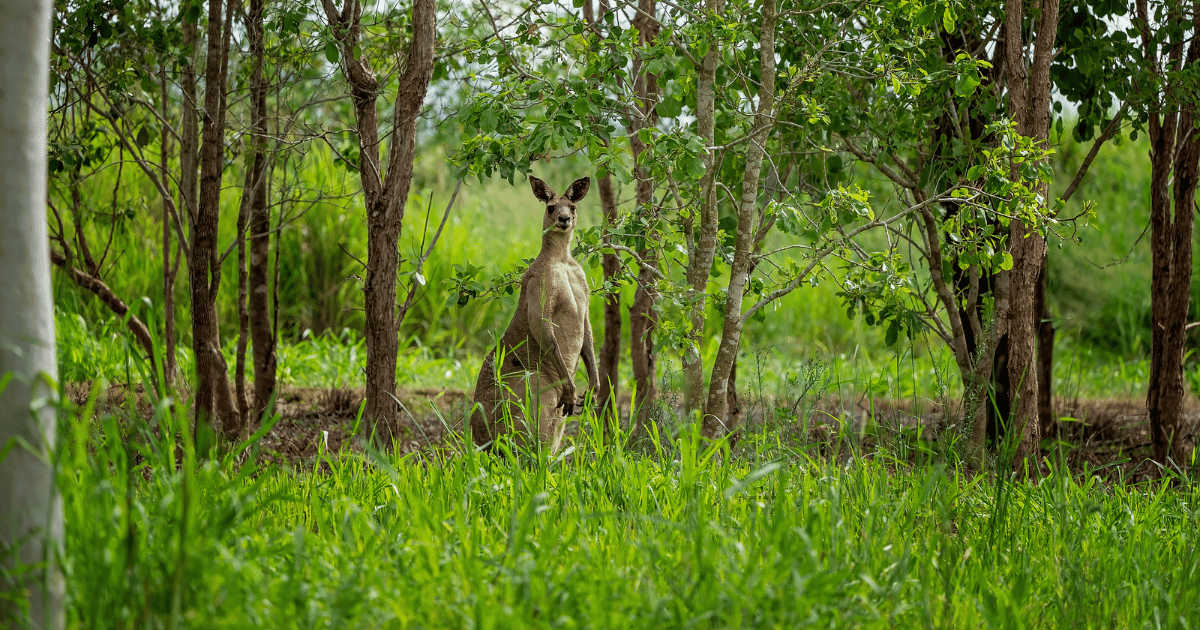 WIRES and Landcare Australia award $1.185 million to 64 groups across the country in post-bushfire wildlife habitat regeneration
Thursday, May 11, 2023
Monday July 13 2020: WIRES and Landcare Australia have announced that 64 environmental groups across the country will benefit from a landmark $1.185 million grants partnership supporting recovery of wildlife habitats impacted by bushfire and drought.
Launched in April 2020, the WIRES Landcare Australia Wildlife Relief and Recovery Grants is a pioneering alliance between two not-for-profits that have been part of the fabric of local communities for over 30 years.
Made possible due to the unprecedented volume of donations to WIRES from within Australia and around the world following the Black Summer bushfires, this grants program will support wide-ranging regeneration projects focused on restoring habitat impacted by the bushfires.
Projects include rainforest revegetation, installation of nest boxes to replace destroyed tree hollows for decimated native species, feeding programs for endangered wildlife, management of invasive weeds, erosion control and protection of our waterways and aquatic habitat.
WIRES CEO Leanne Taylor said this initiative in partnership with Landcare Australia has highlighted the remarkable diversity of projects and activities being undertaken by groups nationally.
"Regeneration of impacted habitat is key to supporting our vulnerable native wildlife," said Leanne. "This program is an excellent example of how we can use donations to support grassroot community organisations to make a real difference and deliver positive outcomes for our wildlife now and in the future."
Landcare Australia CEO Dr Shane Norrish applauded the overwhelming response to the grants program, citing the extraordinary commitment landholders and community environmental groups display towards the relief and recovery of bushfire and drought-impacted regions across the country, particularly when Australia is facing one of its most challenging times in recent history.
Dr Norrish said: "While the nation has been impacted by the worst global health pandemic in living memory, effectively halting on-ground bushfire and drought regeneration activity, the desire and motivation to get on with the recovery effort has been astounding, and the demand for assistance and the quality of applications so great, WIRES provided additional funding to support more groups than originally contemplated."
Dr Norrish added: "Landcare and environmental community groups need financial support to help with habitat restoration, regeneration and building resilience of bushland while providing protection for threatened species and other native animals which ultimately, enhances conservation outcomes and connects communities."
As the largest wildlife rescue organisation in the country, WIRES rescues, rehabilitates and releases native animals. WIRES is partnering on projects that improve long-term outcomes for native animals and help preserve vulnerable Australian wildlife populations.
Landcare Australia supports the Landcare grassroots movement of individuals and groups who have a shared vision to restore and protect the environment in local communities through sustainable land management and conservation activities.
Awarded Grants Projects Include
Rainforest 4 Foundation - After 5,000 hectares in the Nightcap and surrounding National Parks were devastated in the Black Summer fires, Rainforest4 Foundation are leading the way against fire-prone plant species in the hopes of future-proofing neighbouring rainforest. Safeguarding habitat for impacted animals including koala and Red-legged Pademelon, Mullumbimby volunteers from Rainforest 4 Foundation, along with bush regenerator members of Madhima Gulgan Community Association, are concentrating on eradicating Running Bamboo, a highly flammable weed which burns exceptionally well, on impacted sites near the Whian Whian and Nightcap National Park
East Gippsland Landcare Network - In the devastating aftermath of the Black Summer bushfires, an ambitious environmental project combining people power with sophisticated DNA science hopes to safeguard the future of the platypus in East Gippsland. The East Gippsland Landcare Network will be supporting volunteers of all ages to collect water samples from waterways in the region to determine how bushfires have impacted platypus populations.
For full list of recipients, please visit:
https://landcareaustralia.org.au/wireslandcaregrants
Available for interview:
Leanne Taylor (WIRES)
Dr Shane Norrish (Landcare Australia)
For more information, contact:
Stephen Milton, Landcare Australia P: 0423584423 E: [email protected]