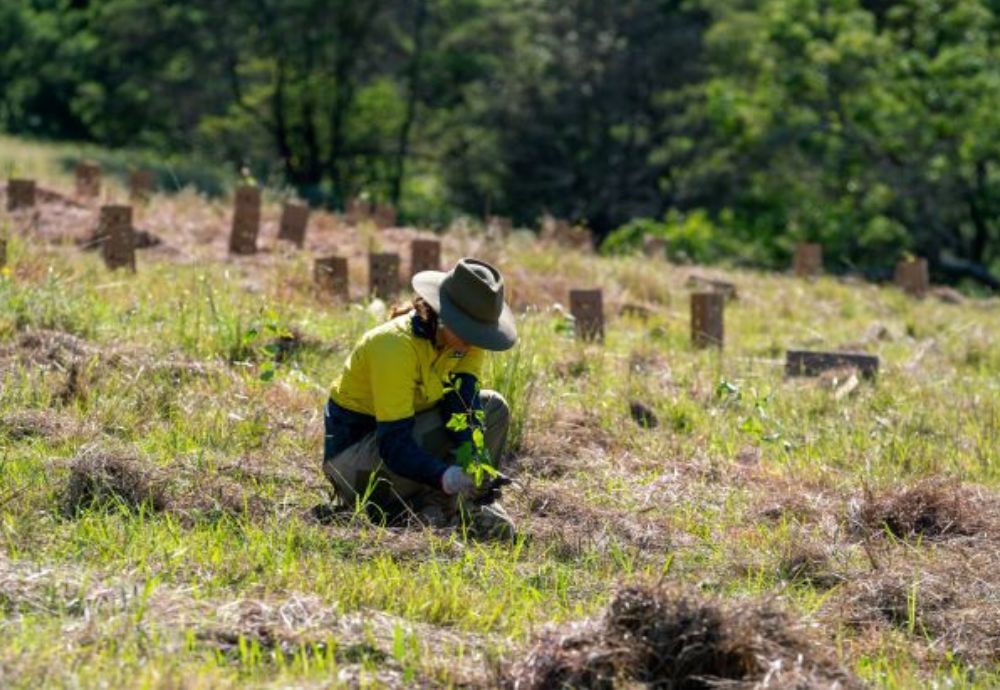 Glideways, Flyways and Stepping Stones
Wednesday, August 3, 2022
Partnering in the long-term recovery of the Great Eastern Ranges
WIRES has announced a partnership with the Great Eastern Ranges (GER) to support post fire recovery of wildlife across southeast Australia.
WIRES is providing $500,000 to deliver a series of coordinated, complementary and scalable projects to protect, restore and reconnect habitat in priority locations.
Glideways, Flyways and Stepping Stones will support over 22 species of wildlife impacted by the Black Summer bushfires, including endangered and vulnerable native animals such as koalas, greater gliders, spotted-tail quolls, masked owls and grey-headed flying-foxes.
Proposed initial priority recovery landscapes are:
1. Border Ranges & Upper Clarence
2. Greater Blue Mountains
3. South Coast
WIRES Chief Operating Officer, Kyla Shelley said "GER had the foresight to begin working on connectivity conservation 15 years ago, to protect natural resources across eastern Australia and stem the loss of native species. WIRES is looking forward to working closely with the GER and their regional partners to address the major threat of habitat loss impacting wildlife which has been exacerbated by the recent floods, fires, long-term drought, and climate change."
"Through increased collaboration between landowners, conservation groups and governments at all levels, we can maximise the quality and biodiversity of available habitat in key locations, to rebuild and grow wildlife populations," said Shelley.
According to Gary Howling, Chief Executive Officer Great Eastern Ranges Ltd. "Our partnership with WIRES will enable a growing network of landholders and other conservation organisations to work closely with carers to support the recovery of our habitats and wildlife. A focus of our efforts will be to restore locations that can serve as suitable release sites."
"We will be using best practice science and trialling innovative approaches to support the recovery of wildlife and build resilience in the face of future climate disasters. This includes the use of scent detection dogs, drones and acoustic monitors for site assessments and to track the recovery of animal populations," said Howling.
The project will be implemented over two years. It will include identifying suitable areas for regeneration of natural habitat, installation of nest boxes, supporting the recovery of wildlife populations and activities that enhance landscape resilience to future climate disasters.
---
ABOUT WIRES
WIRES is Australia's largest wildlife rescue organisation. WIRES has been rescuing and caring for sick, injured and orphaned native animals for over 35 years with a mission to actively rehabilitate and preserve Australian wildlife and inspire others to do the same. WIRES' Wildlife Rescue Office answers calls from the community 24/7, 365 days a year, providing rescue advice and assistance for over 130,000 animals annually. Connecting wildlife to real-time assistance, WIRES full-time mobile Wildlife Ambulances operate across New South Wales, South-East Queensland and Tasmania, and WIRES had over 3,500 volunteers assisting with wildlife rescue and care in NSW. WIRES is supporting thousands of wildlife carers across Australia through a diverse range of national programs. WIRES also collaborates nationally with strategic partners to support the long-term recovery of wildlife habitat and the long-term preservation of native species in the wild.
For more information on WIRES wildlife programs visit www.wires.org.au.
MEDIA CONTACTS
WIRES Media Officer: John Grant | 0416 272 153 | [email protected]