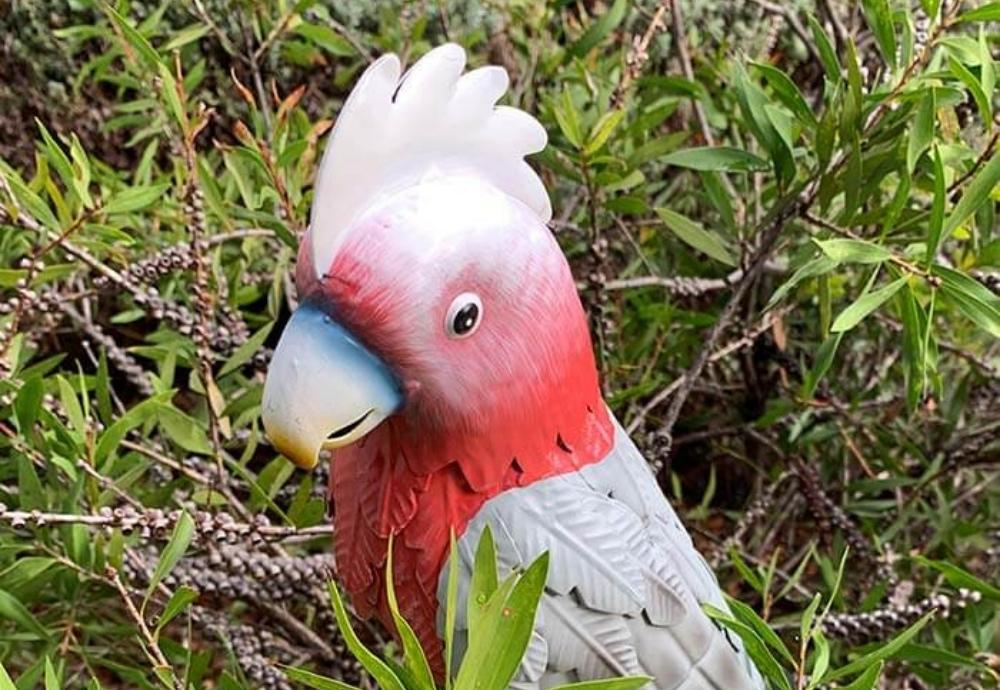 Spring has sprung: Native Animal ornaments are back at Woolworths
Friday, September 9, 2022
With spring officially kicking off, Woolworths is again rolling out a new range of outdoor garden accessories of over 48 native wildlife ornaments, with 50 cents from each sale set to help native Australian wildlife through the Woolworths and WIRES Food for Wildlife Program.
The Woolworths & WIRES partnership was established during the heights of the Black Summer Bushfires as businesses, government agencies, charitable organisations, volunteers and the public rallied together to help protect native Australian species when their natural habitats and food sources were limited and destroyed.
Woolworths have partnered with the WIRES Food for Wildlife Program, whereby Woolworths stores provide surplus fruit, veg and other goods to support the feeding of sick, injured and orphaned native wildlife that have been rescued by volunteer wildlife carers across the country.
Since 2020, Woolworths has become the largest pro bono provider of food for wildlife in Australia, through both the donation of funds, now over $1 million. Woolworths also donates surplus food to more than 200 local wildlife groups across all Australian States and Territories via the WIRES Food Rescue and Rescue & Recycling Program.
Woolworths Head of Community and Sponsorships, Sarah De La Mare said: "To continue supporting the fantastic work of WIRES volunteers and wildlife carers nationally, customers can lend a helping hand by purchasing a participating native animal gardening ornament to help achieve our goal to raise $90,000 this year for the WIRES Food for Wildlife program.
"Not only does it encourage education around native species and a way to get families out of the house and in the garden, it also helps continue supporting these animals through the work of WIRES volunteers and carers."
As the partnership with WIRES flourishes through the Food for Wildlife program, over 270 Woolworths stores have supported locally registered wildlife carers and volunteers across Australia, with ongoing donations of surplus fresh food and financial assistance to secure specialist native food needed for the species in care.
Woolworths also donates over $300,000 per year from the sale of specially marked bags of Carrots sold at Christmas known as Reindeer Carrots, funding grants to a further 200+ local wildlife carers for the purchase of specific foods for each species.
WIRES Emergency Response Manager Lucy Clark said: "In March this year, WIRES and Woolworths partnered together to deliver food and equipment to carers on the front line of the flooding emergency. Four WIRES Branches in the region received assistance, along with 17 wildlife rescue organisations spanning across 2 states and representing thousands of carers.
"This support was invaluable to wildlife carers in northern NSW and Southeast Queensland as they worked tirelessly to assist an influx of animals needing rescue, specialised treatment and ongoing care.
"WIRES and Woolworths sourced and purchased tonnes of wildlife food which not only replaced stores of food that had been lost in the weather but provided additional food for the influx of animals needing rehabilitation.
"The single largest expense for most of our wildlife carers is food, so having direct access to Woolworths' stores across the country which donate surplus food each week is astounding."
Earlier this year, a tiny Black Swan Cygnet was found washed down a flooded stormwater overflow from Harrington Park Lakes in Camden, NSW following the heavy rains in March 2022. Shaken and shivering, the Cygnet went into care with WIRES local volunteer Inga who nicknamed him 'Riley'. Before long, he was happily tucking in to a bowl of peas and corn from Woolworths Mittagong thanks to the Woolworths Food for Wildlife program.
In the very same week two other Cygnets nicknamed Rikki and Remy, were also found separated from their parents by the floods and came into care with Mid South Coast WIRES volunteer Zora. Riley was transported to Batemans Bay where all three were 'buddied up' with Zora who filmed their five month transformation into swans and released them back into their natural habitat.
For more information, visit the Woolworths website.