Corporate Partnerships
Consumers, employees and investors are increasingly expecting businesses to behave in socially, ethically and environmentally responsible ways and to support community programs and organisations that are socially, ethically and environmentally responsible.
WIRES rely on the generosity and commitment of our volunteers and our public donors to continue our lifesaving work with wildlife. WIRES receive less than 5% of our funding from the Government so we rely on voluntary funding to continue our work preserving Australian wildlife for future generations.
A partnership with WIRES could deliver long term advantages for your business and for the wildlife we serve. Taking into account your resources and needs WIRES could work with you to develop a mutually beneficial partnership that provides your organisation the opportunity to align your Corporate Social Responsibility (CSR) objectives with our work with wildlife, enabling your organisation to have an enduring positive impact on the lives of Australian animals.
The plight of Australian wildlife attracts both national and international attention and WIRES is the largest wildlife information, rescue and education service in Australia. Whilst we are NSW based the cause we serve; to rescue, rehabilitate and release orphaned and injured native wildlife is one of global concern.
Partnership options could include:
Corporate Donations (all gifts to WIRES $2 and over are tax-deductible)
Partnering with us could show your customers, employees and stakeholders that you are a caring and responsible corporate citizen who is actively assisting in the rescue and care of tens of thousands of native animals. Other benefits of partnering with WIRES to help save wildlife could include; positive media coverage, competitive advantage through improved consumer perception of your brand, increased sales and customer loyalty, improved employee recruitment, retention and morale.
By uniting your workforce behind a common goal of helping to save our valuable but vulnerable wildlife you can align with a reputable charity and utilise that relationship to increase your environmental credentials with stakeholders and customers, whilst helping to deliver better outcomes for our native wildlife who are under increasing stress from habitat loss and feral predation.
To find out more about becoming a WIRES Corporate Partner, please contact our Support Team by email [email protected] or by phone (02) 8977 3327.
How funds are used
Make a donation

Just $20 can help us to rescue and care for more native animals
DONATE NOW
DONATION CHARTER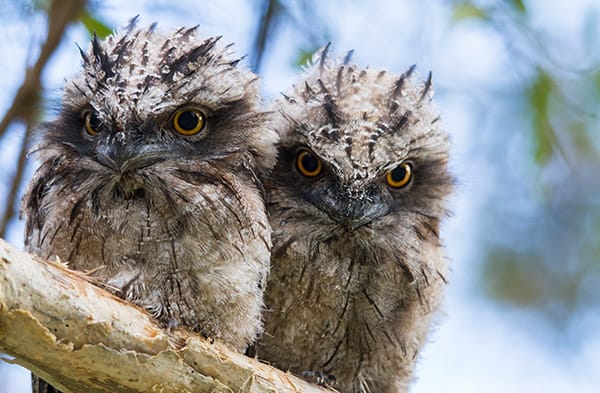 Our Donor Charter
We are committed to improving outcomes for native animals
We act with integrity and use donations wisely
We value your feedback and respect your privacy
Donations to WIRES are used to:
Improve our capability to rescue and care for more animals
Operate our Wildlife Rescue Office 365 days a year
Subsidise food costs for wildlife in care
Provide community wildlife information and education
Provide wildlife training courses for volunteers and the community
Support our volunteers
Grow our service so that we can help wildlife for generations to come
Security Guarantee:
We take your security seriously and all transactions are encrypted and processed on a secure server, so you can submit your credit card details here with confidence.
Did you know that WIRES...
Receives tens of thousands of calls each year to help sick, injured and orphaned native animals.
Trains hundreds of people in wildlife rescue and care every year and has over 3000 volunteers
Has been serving wildlife and the community for almost 35 years