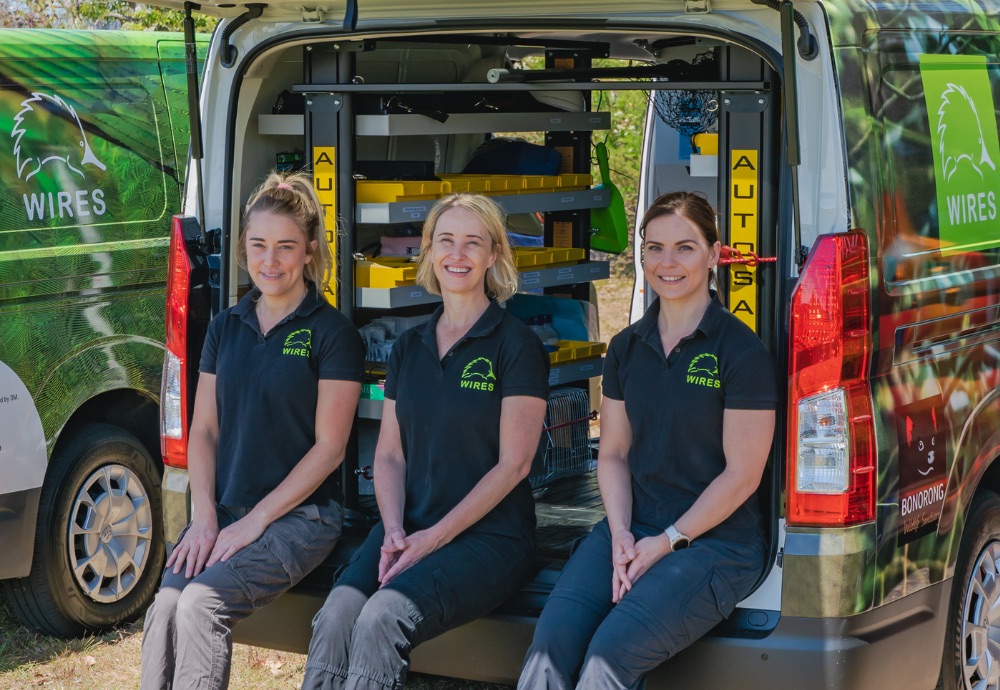 WIRES partnership with Flight Centre Foundation takes off
Wednesday, October 5, 2022
We are excited to announce a new partnership with the Flight Centre Foundation. This ongoing partnership will allow WIRES to expand our Emergency Response Team service through the addition of a new NSW based Wildlife Ambulance. This service has become a vital part of our operations allowing us to be out on the road every single day attending to our most critical rescues and during emergency events.
The Flight Centre Foundation is Flight Centre Travel Group's (FCTG) way of harnessing the collective goodness of their people, industry partners and customers to give back and provide brighter futures for the communities where we work, live and travel.
In 2008 the question was asked - what kind of contribution could FCTG make to the community. In Australia, the Flight Centre Foundation charity trust was born, with the core purpose of directing charitable donations to the community in the most effective and efficient way. The Foundation has just released a two-year strategic plan which outlines its objectives in line with the establishment of three strategic pillars and all funds raised by the Foundation will help People, the Planet and Purpose.
The environment, in particular conservation and animal welfare were identified as having significant importance. As a result, the Foundation established the "Our Planet Pillar" as one of three pillars on which to focus their giving efforts.
WIRES is honoured to have been selected as a charitable partner under the Foundation's Our Planet Pillar working together to improve biodiversity, wildlife protection and sustainability.
Thank you, Flight Centre Foundation, – for supporting our planet so we can live reciprocity and harmony with the land, seas and animals where we all work, live and travel!