Ways to give to help wildlife
WIRES has been helping sick, injured and orphaned native animals every day for over 35 years and there are many ways you can help us help more native animals. WIRES is an Australian Wildlife Charity that relies on community support to operate our rescue and care services for wildlife 365 days a year, with your support we can provide better wildlife education, rescue and care for more animals and save more lives.
Make a Donation
TO HELP RESCUE AND CARE FOR WILDLIFE THE BEST WAYS TO GIVE ARE BELOW

Donations via Visa, Mastercard, American Express or PayPal can be made at: https://donations.wires.org.au/ 
Donate Monthly to receive wildlife rescue and care stories not shared elsewhere, have the ability to ask wildlife questions and have them answered by our program coordinator and  receive exclusive updates on special projects. 
EFT and Direct Deposit Donations
For those wanting to donate by EFT and Direct Deposit Donations  please go to: Donate Regularly 
Or you can call (02) 8977 3396 with Australia or +612 8977 3396 from overseas between 9am and 5pm Mon-Fri. 
All gifts to WIRES $2 and over are tax-deductible within Australia.
International Donations
US Donors wanting to make tax-deductible donations can donate via WIRES GlobalGiving Project, as can UK Donors wanting to qualify for Gift Aid. 
For Australian citizens there is no reciprocal tax deduction for donations made via Global Giving.
How Individuals Can Help
Become a Virtual Carer and join our team of regular supporters who make a difference for wildlife every day. 
Leave a gift to WIRES in your will to make a difference in the lives of animals for generations to come.
Give WIRES Gift Certificates as a wild-life saving gift in honour of someone, to celebrate a special occasion or to say thank you.
Start a Community Fundraising Campaign to raise funds to support our work with wildlife, organise a fun event or project to engage your friends, family and community. You can use many of the online peer to peer fundraising platforms like GoFundMe, JustGiving, My Cause to raise funds for WIRES.

Give in memory of a loved one, giving a gift to wildlife, in lieu of flowers, to honour a loved one. 
You can also help through workplace giving, donating shares, buying an Entertainment Book (20% goes to WIRES) or shop to help wildlife in other ways.
How Organisations Can Help
Support wildlife via Corporate Sponsorships, Corporate Partnerships, Workplace Giving, Community Fundraising, Donating Goods, Special Projects & Pro-Bono Support.
Trusts and Foundations are encouraged to contact us to discuss options for collaborative projects to rescue, rehabilitate, protect and preserve wildlife.
For more information on any of the above, or to discuss other ways you'd like to help, please email [email protected]
How funds are used
Make a donation

Just $20 can help us to rescue and care for more native animals
DONATE NOW
DONATION CHARTER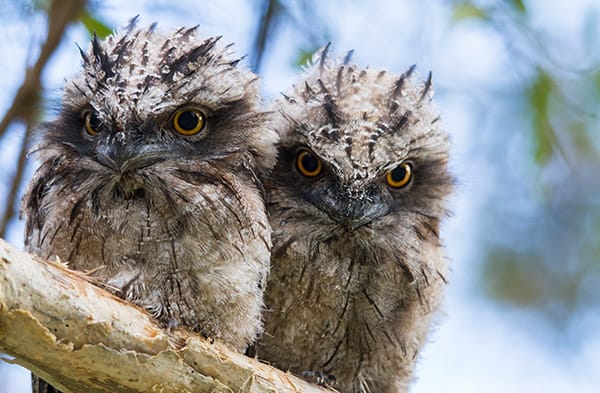 Our Donor Charter
We are committed to improving outcomes for native animals
We act with integrity and use donations wisely
We value your feedback and respect your privacy
Donations to WIRES are used to:
Improve our capability to rescue and care for more animals
Operate our Wildlife Rescue Office 365 days a year
Subsidise food costs for wildlife in care
Provide community wildlife information and education
Provide wildlife training courses for volunteers and the community
Support our volunteers
Grow our service so that we can help wildlife for generations to come
Security Guarantee:
We take your security seriously and all transactions are encrypted and processed on a secure server, so you can submit your credit card details here with confidence.
Did you know that WIRES...
Receives tens of thousands of calls each year to help sick, injured and orphaned native animals.
Trains hundreds of people in wildlife rescue and care every year and has over 3000 volunteers
Has been serving wildlife and the community for almost 35 years