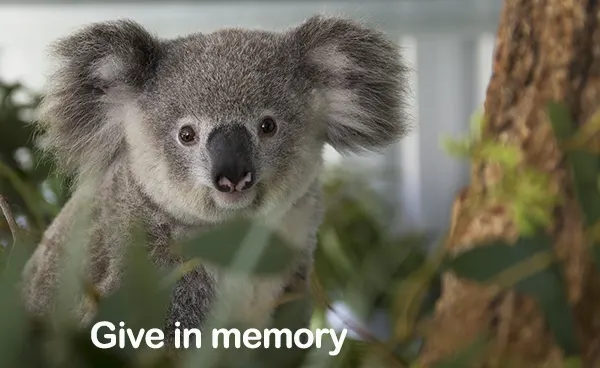 Celebrate the life of a loved one with the gift of life for wildlife.
Increasingly people who have sadly lost someone close to them are looking for ways to pay their respects and celebrate their life in a meaningful way.
A donation to WIRES given in memory of family or friends can provide a lasting tribute to those close to you and help WIRES in our work rescuing and caring for sick, injured and orphaned native animals. Every day we put life back in the wild.
Donations in lieu of flowers
If you would like family and friends to give a donation to WIRES for wildlife in lieu of flowers, you may want to include this request in the funeral notice and order of service:
For families wishing to collect gifts for WIRES at the service, or for solicitors and funeral directors wishing to have gift envelopes available, we can send gift envelopes to you, please email [email protected] with your name, address details and let us know how many you would like sent out.
Donations in lieu of flowers to WIRES (NSW Wildlife Information, Rescue & Education Service Inc.) PO Box 7276, Warringah Mall NSW 2100
You can also create a special tribute page to celebrate your loved one that you can share online with your friends and family using JustGiving .
Donations made in remembrance of friends and family over $2 are tax deductible. Receipts are sent to the donor and a special letter can be sent to the next of kin on your behalf if you wish.
If you have any questions about giving to WIRES in memory of loved ones, please contact [email protected] or call (02) 8977 3327.