WIRES Southern Tablelands
Rescue
For all wildlife rescue please call 1300 094 737 or use our Report a rescue form
For all general enquiries please complete an enquiry form.
Branch Description
The Southern Tablelands Branch has operated for 27 years and covers a large area between and around Goulburn, Crookwell and Yass.
This countryside encompasses large tracts of wooded hills and open grazing country with a rich variety and abundance of our native wildlife. 
Local Supporters
Members come into contact with a wide variety of Australia's native wildlife whether it be rescue or care including macropods, wombats, possums, bats, echidnas and many bird species.
A network of release sites sees the successful rehabilitation of many animals back into their native habitats.
Get Involved
We need more volunteers to assist with wildlife rescue and rehabilitation. If you are interested in joining us, please read our branchrmation about becoming a volunteer.
Local Stories
Sugar Glider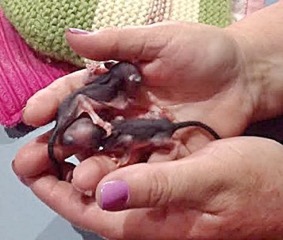 A little while ago a member of the public found two baby sugar gliders whose mother had been killed by a cat.
They were a mere 12 grams each with one having a small scratch on the body but otherwise unscathed. Both were feed 7 times a day by syringe and gained good weight for three weeks when unfortunately the glider with the scratch died.
The other glider continued to feed well and put on weight but it became important to buddy her up as they are social animals and can stress if isolated for too long.
Working closely with another wildlife organisation who see a good number of sugar gliders come into care we were able to find our little girl a new home