2022 NGP Recipients
WIRES committed $5 million dollars to a five-year National Grants Program to be rolled out from 2021-2025. The WIRES National Grants Program (WIRES NGP) is designed to support best practice rescue and rehabilitation of wildlife, an increase in emergency preparedness in the sector, and native species recovery projects to improve long-term outcomes for wildlife in Australia. For more information and application details, view the WIRES National Grants Program overview.
As part of the grants program we have awarded three special named grants in honour of Mikla Lewis, Pat Connors and Helen George, three incredible individuals critical to WIRES inception and development. These grants are The Mikla Lewis OAM Habitat Restoration & Enhancement Grant, The Pat Connors Avian Grant and The Helen George OAM Mammal Grant.
In 2022, there were 75 successful projects, with every state and territory across Australia represented.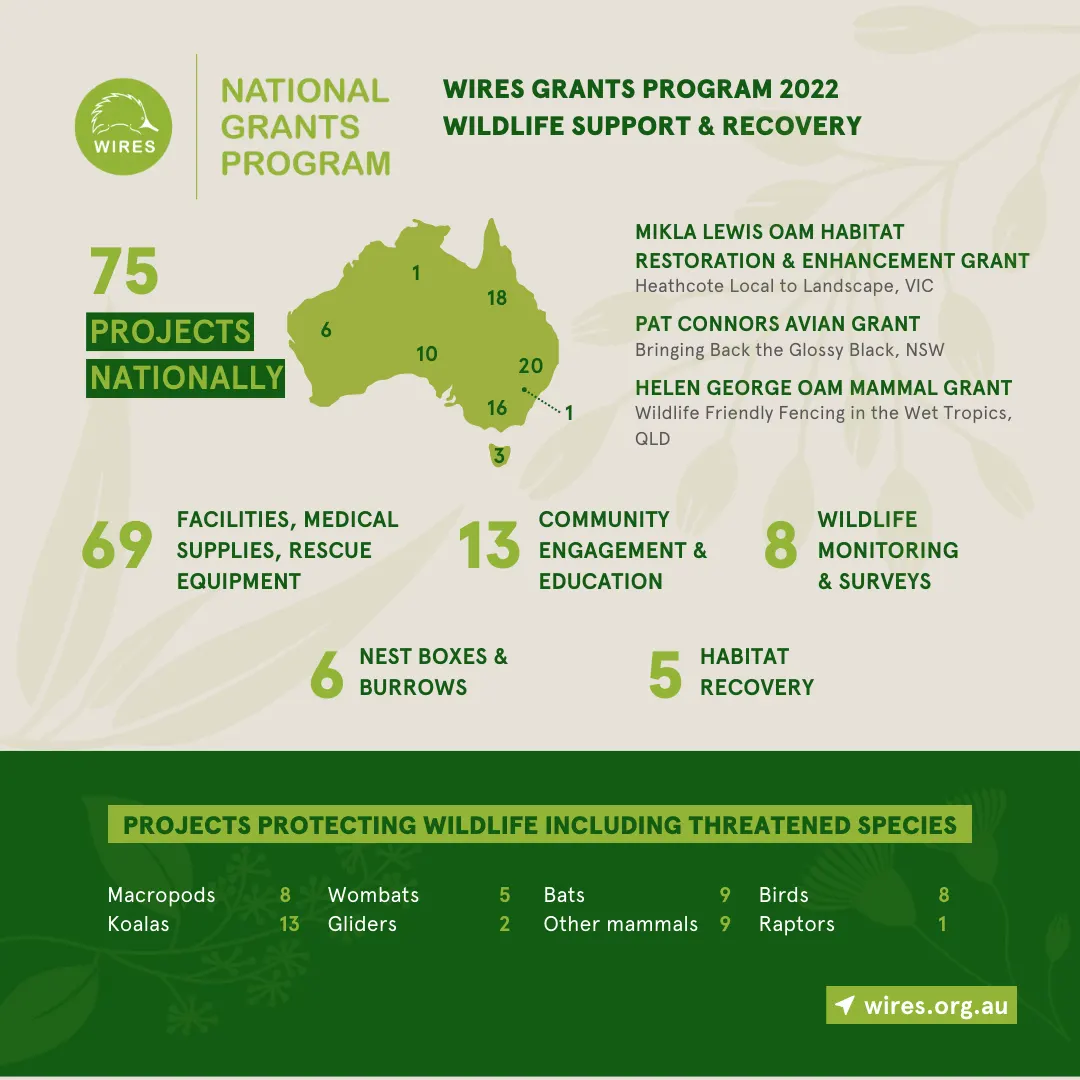 2022 - Successful Grant Recipients and Projects
The three special grants recipients are:
The Mikla Lewis OAM Habitat Restoration and Enhancement Grant – BioLinks Alliance (VIC)
Project - Heathcote Local to Landscape
The Heathcote Local to Landscape project will implement conservation measures in an agricultural landscape to provide sustainable, long-term habitat for native fauna. This will include monitoring health of older trees, weed management, revegetation of indigenous flora, provision of nest boxes and ongoing ecological management. A variety of threatened species are present in the area including Swift parrots, Brush-tailed phascogales and Powerful owls.
Pat Connors Avian Grant – Central Tablelands Local Land Services (NSW)
Project - Bringing Back the Glossy Black
The South-eastern Glossy-Black Cockatoo has suffered a significant population decline of 30-50% in recent decades, with the 2019-20 mega fires having resulted in extensive reductions to available feeding and breeding resources. It is estimated that only 7,500 exist in the wild. This innovative project will be the first in the world to use the newly developed Habitech Glossy-Black Cockatoo nest boxes developed specifically for this species. The project will also include two field days and the production and distribution of educational and promotional materials.
Helen George Mammal Grant – Tolga Bat Rescue and Research (QLD)
Project – Wildlife Friendly Fencing in the Wet Tropics
The grant is being used to purchase a pallet of barbless wire and encourage installation around the region. The project will run across the northern QLD wet tropics region, covering about 500kms from the Daintree to Townsville. Barbed wire can be deadly to range of wildlife and it is estimated tens of thousands of animals are entangled each year. The barbless wire will be provided to landowners alongside 'wildlife-friendly fenced property' signage.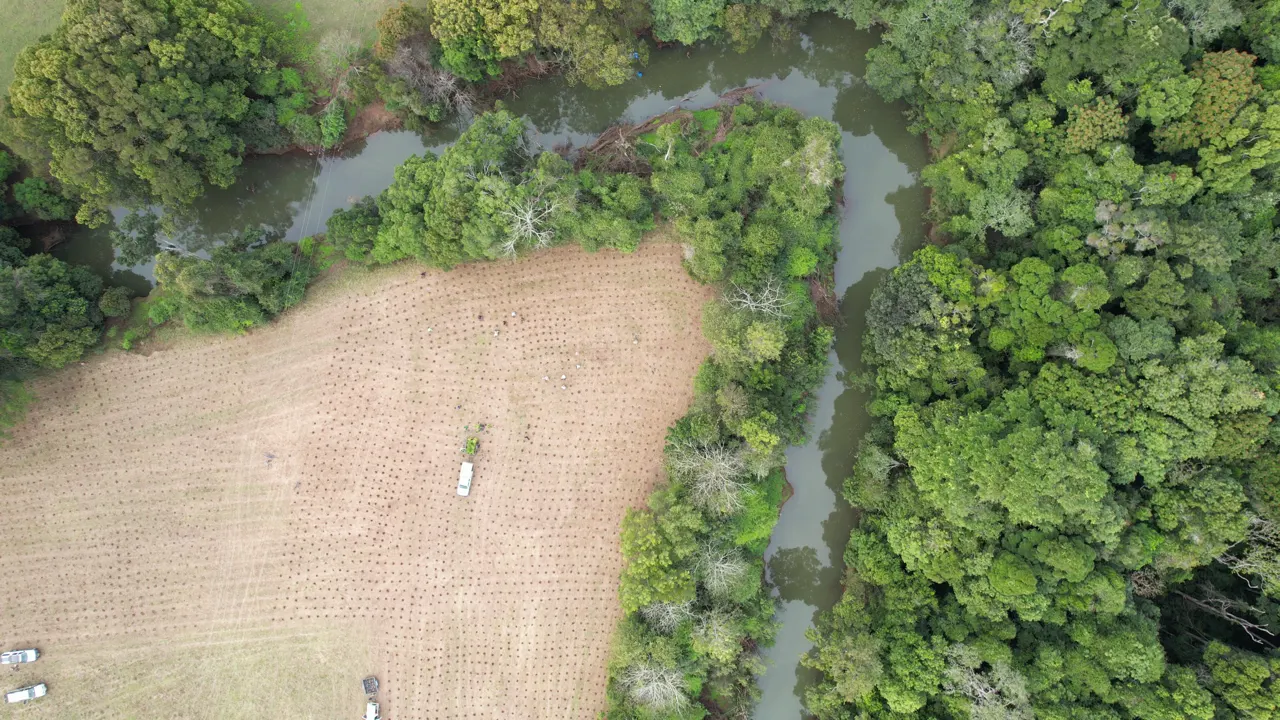 Photo: Banyula Project - ReForest Now
Grants Overview
Tier 1: Individual Licensed carers -24
Tier 2: Wildlife shelters and care groups - 25
Tier 3: NGO, Charities - 16
Tier 4: Consortia/multi party collaborations - 10
Total grants: 75
Geographic Breakdowns
New South Wales: 20
Queensland: 18
Victoria: 16
South Australia: 10
Western Australia: 6
Tasmania: 3
Australian Capital Territory: 1
Northern Territory: 1
Total Grants: 75
Project Categories
Habitat Recovery: 5
Nest Boxes and Burrows: 6
Habitat or Wildlife Monitoring and Surveys: 8
Equipment: 42
Building or Upgrading Facilities: 22
Medical Items: 5
Community Engagement and Education: 13
*some projects fall under multiple categories
WIRES is proud to be able to support these fantastic groups and projects, and we look forward to sharing the project updates and outcomes as they take place.