Great Eastern Ranges Partnership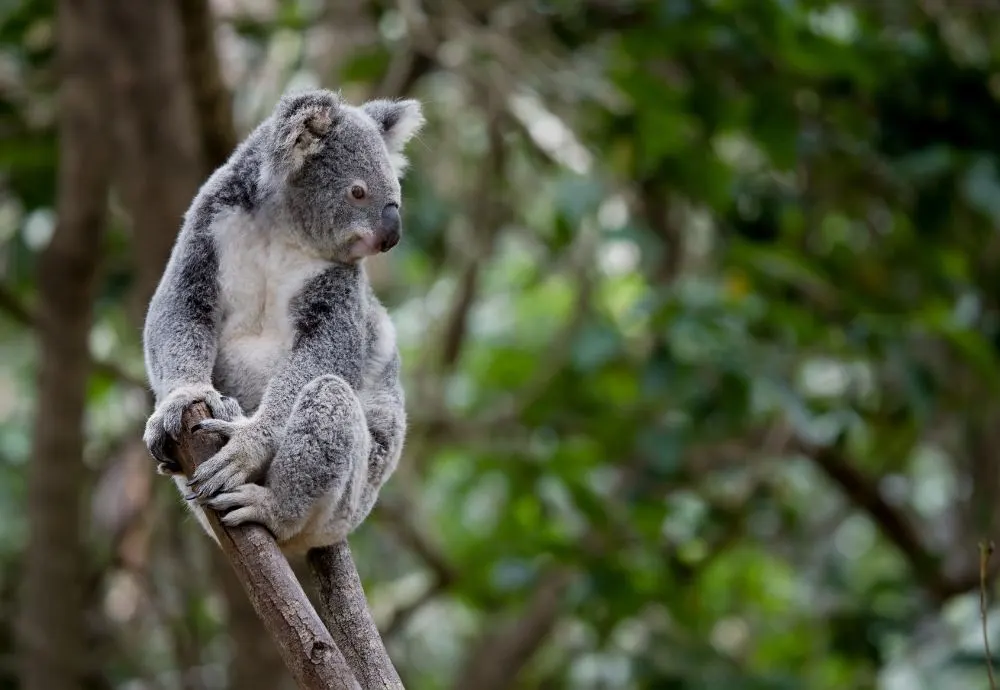 WIRES, in partnership with the Great Eastern Ranges (GER), is taking a collaborative approach to support the post-fire recovery of wildlife across southeast Australia through a suite of recovery and resilience building activities.
WIRES is providing $500,000 to deliver coordinated, complementary, and scalable projects over the next two years to protect, restore and reconnect habitat in the Upper Clarence, Greater Blue Mountains and NSW South Coast.
The project called Glideways, Flyways and Stepping Stones, will support over 22 species of wildlife impacted by the Black Summer bushfires, including endangered and vulnerable native animals such as koalas, greater gliders, spotted-tail quolls, masked owls and grey-headed flying-foxes.
Our landscapes, communities, and wildlife have been devastated by the 2019-2020 bushfire crisis, including large swathes of the Great Eastern Ranges corridor. The sheer magnitude of these bushfires, exacerbated by preceding prolonged drought, requires a coordinated and large-scale community-led approach to assist wildlife and restore habitat across multiple landscapes. The project include the following activities:
Replanting high-volume nectar-producing shrubs in feed areas to support nomadic species
Creating new homes for small, tree-dependent mammals, such as Sugar Gliders and Microbats, through the installation of nest boxes to replace the natural tree hollows that have disappeared
Protection, enhancement and expansion of local habitat corridors to enable koalas and other forest dependent native animals to move, adapt, and recolonise habitat patches as they recover.
By restoring and reconnecting habitat and building local capacity and knowledge, these projects will aid post-fire recovery of wildlife and their habitats, facilitate adaptation to climate change and build community and natural resilience at the scale needed.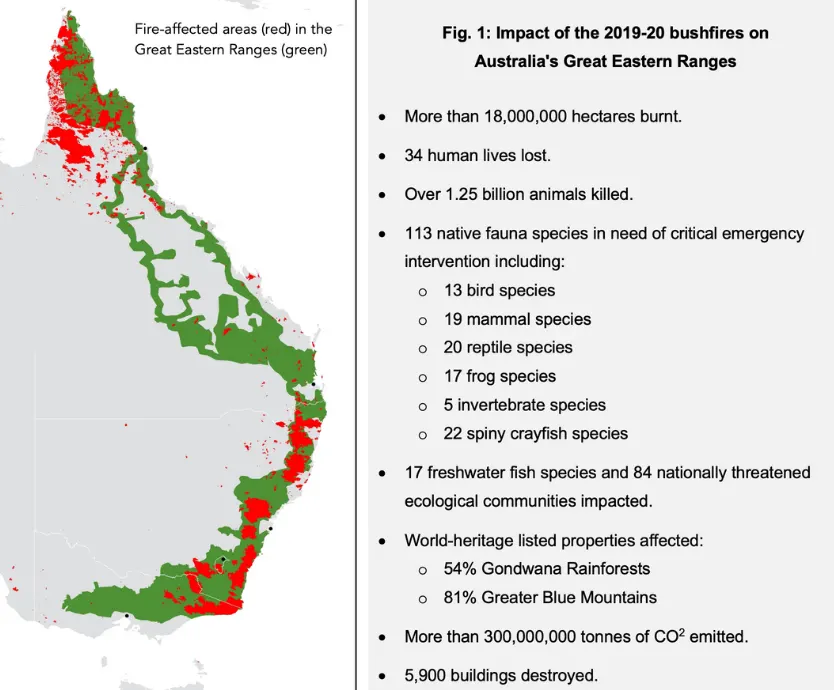 WIRES Chief Operating Officer, Kyla Shelley said "GER had the foresight to begin working on connectivity conservation 15 years ago, to protect natural resources across eastern Australia and stem the loss of native species. WIRES is looking forward to working closely with the GER and their regional partners address the major threat of habitat loss impacting wildlife which has been exacerbated by the recent floods, the preceding long-term drought, and climate change."
According to Gary Howling, Chief Executive Officer Great Eastern Ranges Ltd. "Our partnership with WIRES will enable a growing network of landholders and other conservation organisations to work closely with carers to support the recovery of our habitats and wildlife. A focus of our efforts will be to restore locations that can serve as suitable release sites."
Through the implementation of this multifaceted, multi-regional restoration approach, in collaboration with local landholders, communities and traditional owner groups, WIRES and GER will monitor success by assessing changes in the distribution of local plant and animal species and population size.