WIRES Sydney South
Rescue
For all wildlife rescue please call 1300 094 737 or use our Report a rescue form
For all general enquiries please complete an enquiry form.
Branch Description
Wires South Branch encompasses the Sutherland Shire and the St George regions and features a range of diversity habitats including the coastal area of Brighton Le Sands and Cronulla, the Royal National Park and the Port Hacking river. Each year in this area we rescue and care for over 2500 animals from over 150 different species of birds, possums, flying foxes and reptiles. 
Local Supporters
WIRES South Branch appreciates all the support provided by the vets in the Sutherland Shire and St George areas. Without their time and effort, we would not be able to save as many animals as we do.
We also appreciate the following organisations who have provided financial or in-kind support:
Bunnings, Kirrawee
Tradies, Gymea
Aussie Wild Nature Discovery
Curves, Sutherland
Plus Fitness, Sutherland Shire
Beefy Productions
Crafty Hive, Loftus 
Gifts R Great, Jannali 
Sydney Tramway Museum, Loftus
Sydney Wildflower Nursery, Heathcote
Mr Paisley's Cafe, Caringbah 
Walkabout Wildlife, Calga 
Australian National Maritime Museum
Get Involved
We need more volunteers to assist with wildlife rescue and rehabilitation. If you are interested in joining us, please read our branchrmation about becoming a volunteer.
Local Stories
Ringtail possum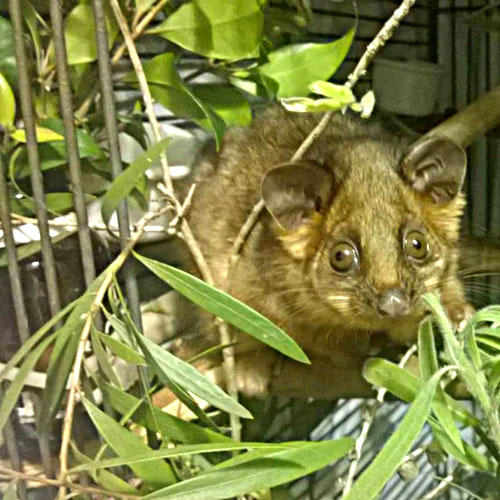 This Ringtail possum came into care at South Branch in early September. Unfortunately, he was cold, dehydrated and lying on his side, barely moving and though our experienced carer didn't expect him to make it through the night, they did everything possible to make him comfortable and warm. To their surprise, the next morning he was bright and alert and since then has made slow progress and is expected to make a full recovery.
Photo by Regina Hall-Jones