WIRES Sydney Northern Beaches
Rescue
For all wildlife rescue please call 1300 094 737 or use our Report a rescue form
For all general enquiries please complete an enquiry form.
Branch Description
The Northern Beaches area of Sydney is very diverse, it includes urban areas, ocean and river beaches, hills, estuaries, harbours, national parks, islands, natural bushland, open space, lagoons, a dam, creeks, river a lake and rainforests.
WIRES Northern Beaches Branch covers from Palm Beach, Cottage Point and Great Mackerel Beach in the north, down to the northern areas of Sydney Harbour, off Manly, Mosman, Neutral Bay and Kirribilli. To the west we cover Duffys Forest and Frenchs Forest.
Get Involved
We need more volunteers to assist with wildlife rescue and rehabilitation. If you are interested in joining us, please read our branchrmation about becoming a volunteer.
Local Stories
Pelican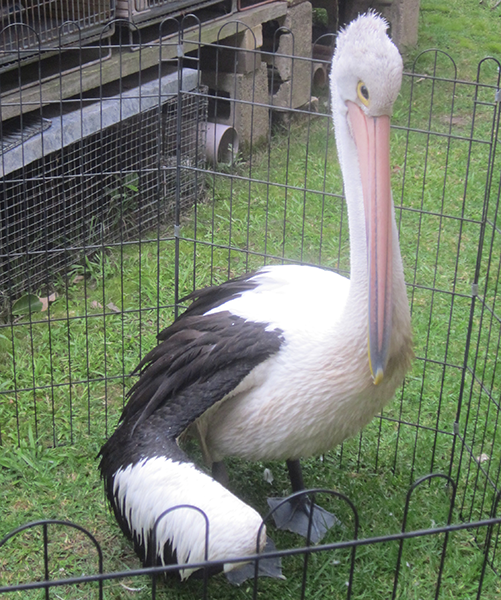 Just before Xmas, longtime rescuer and carer Dave Millett was called to a rescue of a pelican on Narrabeen Lake. Dave needed to borrow a canoe and enlisted the aid of several school children on hand at the Lake. The children helped with catching the pelican by rounding it up and then paddled the canoe back to shore whilst Dave held the pelican in a garbage bin.
The pelican was taken to wildlife vet Howard Ralph who operated to remove hooks and put in drains for infection. Dave then took the pelican home to care for him.
He spent Christmas with Dave and Lyn and stayed until his stitches were removed and he was deemed OK to be returned to the lake. On release his mate immediately turned up to welcome him back. After a few minutes swimming back and forth he left the water and came over to Dave and Lyn as if to say thank you, but was probably hoping for some last minute fish. It was very rewarding to be able to return him to his home ready to resume his normal life.