WIRES Murray River
Rescue
For all wildlife rescue please call 1300 094 737 or use our Report a rescue form
For all general enquiries please complete an enquiry form.
Branch Description
Murray River branch covers the area along the Murray River. This includes the townships of Tocumwal, Jerilderie, Deniliquin, Berrigan, Walla Walla, Culcairn, Holbrook, Corowa, Mulwala, Albury and the surrounding districts.
Local Supporters
Murray River branch participates in on going local wildlife and environmental issues, Landcare activities, CSU slopes2summit, Albury Environmental Lands, Murray CMA and Environment NSW.
We are often invited to help with local projects such as tree planting, monitoring squirrel glider nest boxes, discussions on Saving our Species Program and talking to Albury Council about the needs of wildlife at local wetlands and other locations.
Get Involved
We need more volunteers to assist with wildlife rescue and rehabilitation. If you are interested in joining us, please read our branchrmation about becoming a volunteer.
Local Stories
Murray River Local Rescue - Australian Hobby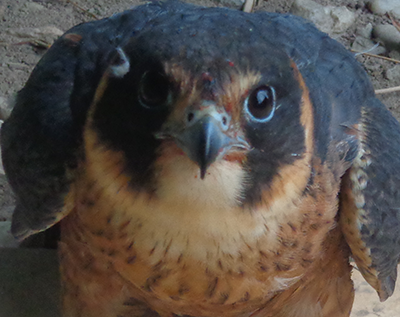 >An Australian Hobby came into care from the Burraja/Lowesdale area with an injured right wing and injured left leg. She weighed 305 grams when she came in and was immediately taken to Family Vet for x-rays.
She was diagnosed with a fracture of the right coracoid bone and the wing was strapped. While we waited to see if the fracture had healed she was monitored closely and found to have no trouble feeding which is a key requirement if a bird is being released back to the wild.
Her leg had also healed during her time in care and it was wonderful to see when the bandages were removed that she could now fly. She still has a way to go as there is a lot of rehabilitation work to go as she builds strength and agility back into the wing that has been out of action, but signs are good.
Update: She has since been successfully released back to the wild.