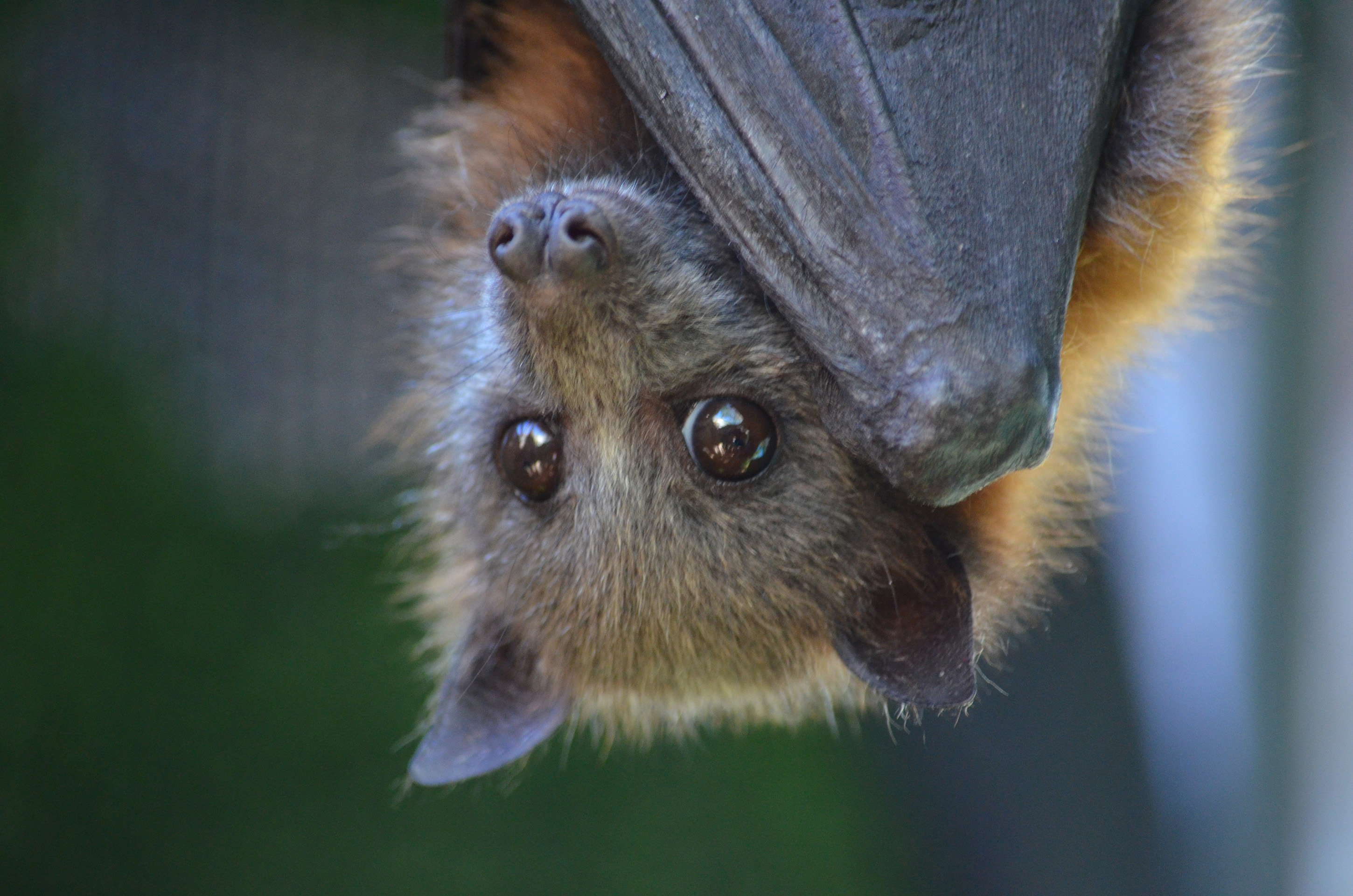 If you see a sick, injured or orphaned flying-fox or bat please keep your distance, do not touch it or try to contain it.
Flying-foxes & microbats can carry a virus that is very dangerous to humans. Whilst very few are believed to carry the virus no risks should be taken.
Call WIRES Rescue Line immediately on 1300 094 737 or fill in the rescue form for rescue assistance with any flying-foxes or microbats, all WIRES flying-fox and bat rescuers have been vaccinated and these rescues will be attended ASAP by our rescue team.
Flying-foxes are frequently rescued after being caught and injured in fruit netting or on barbed wire. To protect native animals from these injuries please read our factsheets to find out more about wildlife friendly netting and wildlife friendly fencing.
Adult flying-foxes are also often electrocuted on power lines when they are carrying their young. We are regularly able to save the pups that are still alive and holding on to their dead mothers by working with the electrical companies to do these rescues. Call WIRES immediately on 1300 094 737 if you suspect a live pup may be present on the electricity line. Please provide as much location information as possible including map reference, nearest cross streets, exact position of poles etc.
If you ever find a flying-fox very low in bushes, on very low branches or on the ground, it needs assessment for possible rescue. Please call WIRES Rescue Line on 1300 094 737 or fill in the rescue form.
If you find a flying-fox away from it's camp during the day it also needs assessment as it may be sick or injured.
If you are waiting for a WIRES rescuer to arrive and you are able to safely provide some form of shade over the flying-fox to keep it out of the direct sun, please do. If the flying-fox is on the ground and it's a hot day, you can place a cool towel or umbrella over it until the rescuer arrives.
The grey-headed flying-fox is listed as vulnerable to extinction and WIRES work closely with the community to ensure their protection and preservation.
Watch this video to learn more about bats and their critical role as a keystone species.
To access 24/7 rescue advice and assistance for sick, injured and orphaned native animals call 1300 094 737, or fill in the online rescue form.
Sign Up for Wildlife News
Stay in touch and get our regular rescue stories, WIRES updates and a free copy of our 15 Ways to Help Wildlife ebook