Your small monthly gift will help us respond to more than 200,000 distressed native animals over the coming year.
Every single day we rescue native animals in urgent need. Hit by our cars, plagued by disease, displaced and killed through development, introduced predators and increasingly catastrophic weather events, Australia's wildlife is in crisis. Without the support of people like you, we simply won't be able to reach the growing numbers who'll need our help over the coming years. But you can help.
Together we can make a difference
By becoming a WIRES Virtual Carer you'll join a group of people dedicated to protecting Australia's wildlife. For just a small amount each month you'll be making sure our rescue teams continue to provide distressed native animals with immediate aid, and where possible, a second chance at life in the wild.
Help
Help keep our Wildlife Rescue Office open 24 hours a day
Equip
Help equip our Emergency Response Vehicles with life-saving aid
Care
Help make sure every distressed native animal gets the care they need!
Here's how you can make a difference as a WIRES Virtual Carer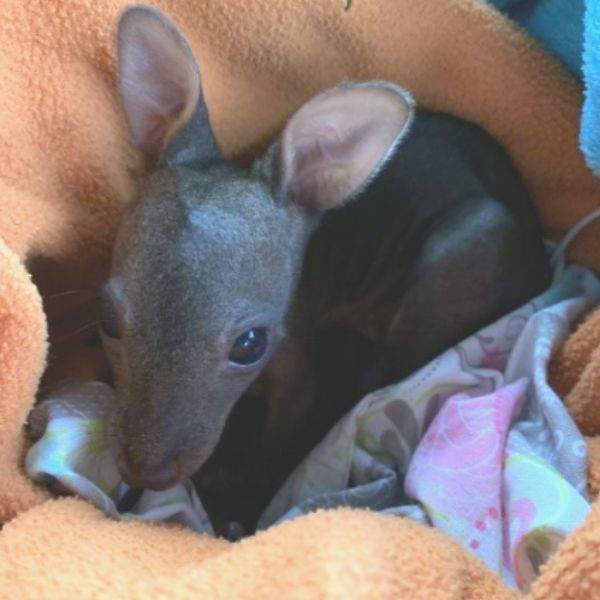 Infant Tasmanian Pademelon rescued just in time
A passing motorist called to report a Pademelon that had been hit by a car in Tasmania. Whilst the mother had been dead for several hours, a pouch check revealed that her teat was extended, suggesting she'd recently been suckling an infant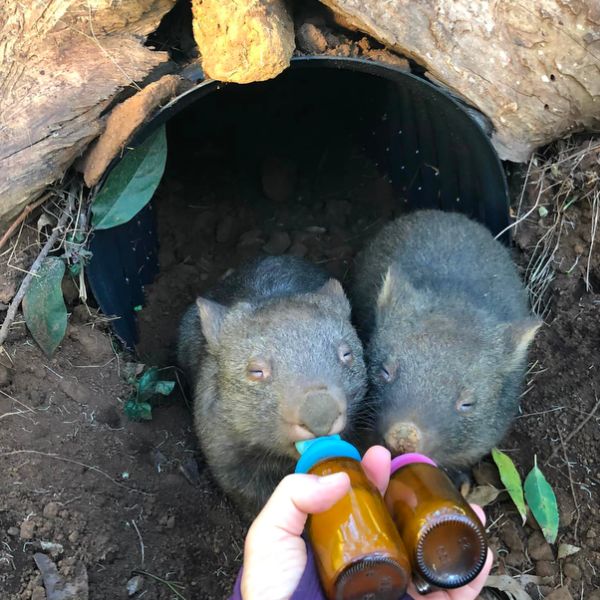 Three wombat joeys in the next phase of rehabilitation
'Poppet' the wombat joey was separated from her mother during the recent floods. She was found in a back garden near Nowra NSW, exhausted, wet and very cold.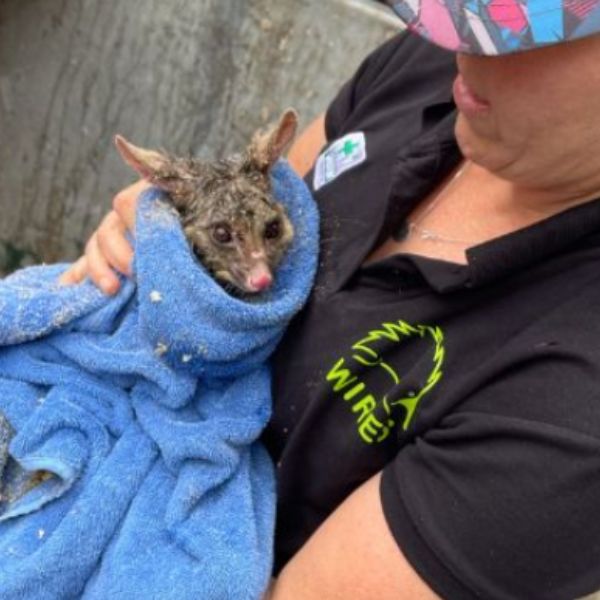 Orphaned joey now in care
A brushtail possum and her joey were found on a building site in Queensland last month. The mother had her head stuck through an industrial bin and her joey was clinging to her back.
Why does WIRES need your help?
Providing a 24/7 Wildlife Emergency Response Service is extraordinarily complex work.
It costs over $3.4 million a year to keep our Wildlife Rescue Office open 24/7, and a further $1,000,000 a year just to sustain our six full-time Emergency Response Teams in NSW, QLD and Tasmania - and we urgently need more of them! These highly skilled wildlife rescuers are deployed immediately when emergency situations arise, or when a highly vulnerable species needs urgent help.
Over the past year we've answered more than 200,000 calls for native animals in distress, including over 1,000 threatened and endangered species.
We're doing everything we can to keep up this 24/7 rescue service for displaced, injured and orphaned wildlife - but we need your help.
As a WIRES Virtual Carer, you'll also receive special monthly updates on the rescues and releases you'll be helping make happen!