There are many ways we can celebrate and enjoy our unique native animals without keeping them as pets
Become a wildlife carer
WIRES have large numbers of dedicated licensed volunteers, working around NSW to rescue and care for tens of thousands of animals every year.
As a volunteer wildlife rescuer and carer you can help animals in distress and ensure they can be released back to the wild.
To get involved and help animals in need, find out more about becoming a wildlife rescuer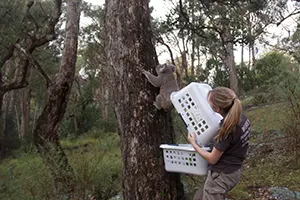 Be at one with nature
Get out and explore nature in one of NSW's 870 National Parks.
You can not only see native species in their natural habitat but also take a dip in incredible swimming spots, experience indigenous cultural sites and stay overnight in the designated camping areas.
You can choose scenic driving routes, short bushwalks or organised activities in some parks.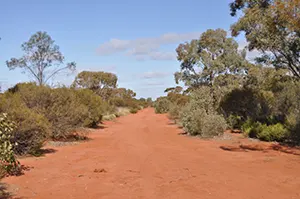 Go on a tour
There are many incredible companies who run wildlife tours in NSW to see mammals and birds.
Do your homework and make sure you go at the right time of year for the species you want to see and check whether the company is eco-friendly.
Some tours run close to urban areas and there are even night tours to get you out to see if you can spot one of our amazing nocturnal animals in the wild.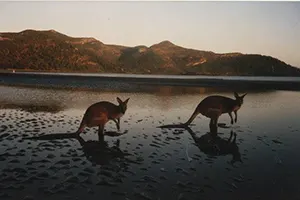 Watch a fly-out
Get together with some friends and set up a picnic near to a flying-fox roost. At dusk you will be treated to an awe-inspiring show as the bats start to leave their roost for the night. You can even do this at Parramatta Park where our volunteers run information nights to watch the flying-fox colony fly-out. It's a unique experience that will not disappoint.
Be safe and keep your distance; never approach or touch a bat.
Get out of your comfort zone
Many of our native animals are nocturnal, so by going out in the dark, you see a totally different range of species including owls, wombats, possums and bandicoots.
So strap on a head torch and head out when the sun sets!
Always tell someone where you are going and when you are expected back, plan to go in a group and take your mobile phone.