National Emergency Response and Recovery
WIRES, Wildlife Information, Rescue and Education Service, is the largest wildlife rescue organisation in Australia, focused 100% on improving outcomes for Australian wildlife. WIRES has been actively rescuing, rehabilitating, and working to preserve Australian wildlife for over 35 years.
Post the Black Summer fires WIRES key objectives have been to increase national rescue and rehabilitation capacity, improve emergency wildlife response capability, and support species and habitat recovery projects. WIRES has collaborated extensively with government agencies, rescue organisations and research institutions to implement programs designed to improve rescue response, deliver best-practice rehabilitation outcomes, and support the long-term protection and conservation of native habitat and native species.
IMPROVING EMERGENCY RESPONSE
WIRES operates Australia's largest wildlife rescue office receiving over 180,000 calls to our 1300 094 737 number per annum. The rescue team has been expanded and is available 24/7 to assist the community nationally with wildlife information and rescue advice. WIRES works closely with the community, vets and rescue organisations around Australia to help rescue and rehabilitate sick, injured and orphaned native animals.
WIRES has also developed a professional Emergency Response Team (ERT) with full-time Emergency Responders in QLD, NSW and TAS working closely with local volunteers to manage the high volumes of rescues during emergency situations. In NSW, WIRES has over 3,800 volunteers involved in wildlife rescue and rehabilitation. In addition, WIRES is supporting wildlife organisations in QLD, NSW, SA and TAS with access to WIRES rescue communications platform to help facilitate faster rescues.
Key initiatives include:
Expanding WIRES Rescue Office to enable the fastest possible responses to calls 24/7
Growing WIRES dedicated Emergency Response Team so that more trained staff and volunteers are available for urgent rescues and major disasters
Improving animal welfare outcomes
View WIRES Flood Response 2022
INCREASING RESCUE AND REHABILITATION CAPACITY
WIRES has supported hundreds of national projects to increase wildlife rescue and rehabilitation capacity, including the provision of food for wildlife in care and the purchasing of medical supplies, rescue equipment, enclosures and facilities. After the Black Summer fires WIRES initiated Emergency Relief Grants that supported 223 projects across Australia and has since launched a new five-year National Grants Program designed to provide support to the rehabilitation sector.
WIRES has created a National Training Grants Program to support rescue organisations' access to wildlife training to improve the skills of new and existing volunteers. There is a range of new courses planned for release in 2022. WIRES is also working closely with research institutions to identify and support programs to improve rehabilitation and release outcomes.
Key initiatives include:
Increasing national access to best-practice wildlife training courses
Supporting the rehabilitation sector with access to food for wildlife in care
Implementing strategic initiatives to increase long-term rescue and rehabilitation capacity
View WIRES Training Grants Program, WIRES & Woolworths Programs and WIRES National Grants Program
SUPPORT SPECIES AND HABITAT RECOVERY PROJECTS
Australia has the worst mammal extinction rate in the world and the series of unprecedented disaster events in recent years have taken an enormous toll on native species. We have experienced horrific droughts, fires, floods and extreme weather and scientists have confirmed that we will continue to experience more frequent, intense extreme weather events due to climate change. Long term and short-term solutions are needed to help native species recover from these disasters and reduce their future risk, and WIRES is collaborating with leading research institutions, government agencies and environment organisations, to identify the best programs and projects support national wildlife recovery, protection, preservation and conservation.
Key initiatives include:
Initiating projects that protect and preserve native habitat and native species
Partnering in wildlife conservation programs and projects to mitigate future risk to wildlife
Supporting critical habitat and threatened species recovery programs
View WIRES Landcare Program, WIRES National Grants Program, WIRES Research Grants Program
EMERGENCY FUND
The catastrophic 2019/2020 bushfires took an unprecedented toll on native animals and this crisis event was preceded by one of the worst droughts in Australia's history. The fires destroyed millions of hectares of critical wildlife habitat, and there are hundreds of species at risk of extinction. WIRES established an Emergency Fund to respond nationally to these disasters and support the long-term recovery of native species. The global support of WIRES work with wildlife has already delivered enormous impact for wildlife and we have many major projects in the pipeline. Learn More
PROJECT UPDATES
WIRES Major Wildlife Rescue, Rehabilitation and Recovery Partners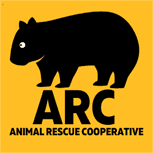 Animal Rescue Cooperative

Australian Wildlife Conservancy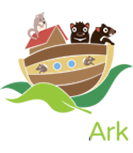 AussieArk

Currumbin Wildlife Hospital
Landcare Australia

The University of Sydney