Media Releases
Contact media@wires.org.au for enquiries or call 0416 272 153.

Read the latest updates on our emergency and bushfire projects here.
Spare a thought for the future of Australia's native animals on World Wildlife Day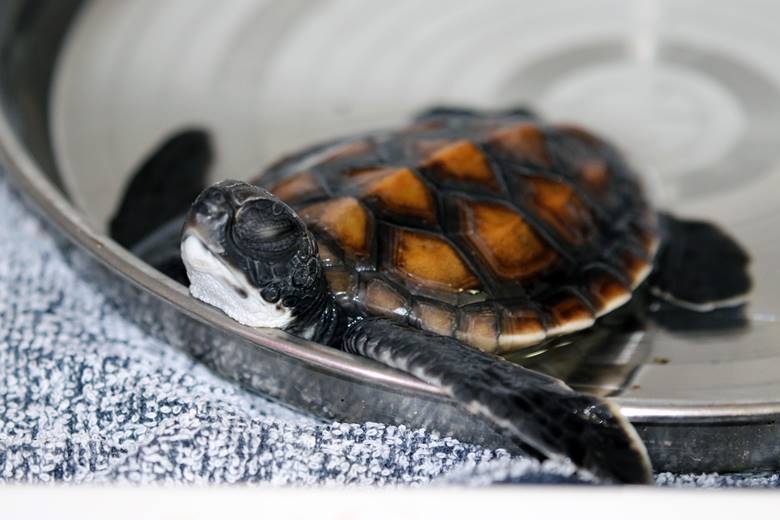 Caption: This Green turtle hatchling was found washed up on a beach at Stanwell Park in New South Wales. WIRES was able to deliver the little sea turtle to Taronga Zoo this week for specialist care. Image: WIRES
Australia's largest wildlife rescue organisation is urging all Australians to take a moment on 3 March to consider how much they love our unique animals and wild places.
"If we care about Australia's wildlife then it's vital we all work together to protect not just the animals but their habitats," says WIRES CEO Leanne Taylor.
"UN World Wildlife Day encourages people around the world to rally together to address ongoing major threats to wildlife including habitat change, over-exploitation or illicit trafficking."

Every day WIRES rescues and cares for hundreds of animals that have fallen victim to accidents, injury and illness, extreme weather and changes to their natural environments.
"The United Nations wants to highlight that our collective conservation actions can be the difference between a species surviving or disappearing," says Ms Taylor, adding that an observant member of the public was able to rescue a Green turtle hatchling from a beach at Stanwell Park just this week.

"It's rare to receive a call to help a marine turtle, so we were excited to be able to assist in the rescue of this vulnerable species. Hopefully the turtle will regain its strength and be released back to the wild where it belongs," she said.

Ms Taylor stresses that wildlife protection is not just an issue for other nations, such as those dealing with illegal poaching, as Australia has one of the highest loss of species anywhere in the world. We also have a large number of endangered and threatened species compared to other parts of the world.
"This issue is currently on our doorstep," says Ms Taylor, "with the fine print being written on new laws passed by the New South Wales government that will likely lead to tree clearing and habitat destruction across the State".

WIRES is part of an alliance of conservation groups campaigning that the regulations and codes for the Biodiversity Conservation Act 2016 and Local Land Services Amendment Act 2016 keep environmentally sensitive areas safe from clearing.

"We have an important opportunity to safeguard our most endangered wildlife and habitats from the bulldozer," said Ms Taylor, adding that people are encouraged to sign the petition at: standupfornature.org.au/petition.

"We know that NSW is home to some of the most passionate advocates of native wildlife, says Ms Taylor. "We have relied largely on donations from the general public to carry out our life-saving work over the past 30 years. We hope we can count on their support at this critical time".
If you care about preserving Australia's unique flora and fauna, please support the WIRES Autumn donation appeal: wires.org.au
Media Contact: Paula Wallace,
0404 088 501
,
paula@wires.org.au
Newsletter
Stay in touch and get our regular rescue stories, WIRES updates and a free copy of our 15 Ways to Help Wildlife ebook
Loading...
Recent Posts
---
Months