Flying-fox Dispersal Causes Unnecessary Distress
Monday, October 12, 2015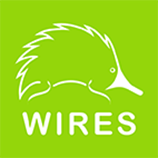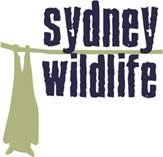 NSW Wildlife, Information, Rescue & Education Service (WIRES) and Sydney Metropolitan Wildlife Services (Sydney Wildlife) have expressed concern for the welfare of a small colony of grey-headed flying-foxes in Avalon after an early morning dispersal of the protected species last Thursday.
Council workers began using smoke and bright lights at 3.30 am on 8 October to move the colony of approximately 400 flying foxes from their roosting area.
WIRES and Sydney Wildlife are questioning the timing of the dispersal which coincides with the start of the flying fox breeding season and highly detrimental to the heavily pregnant females and very young pups.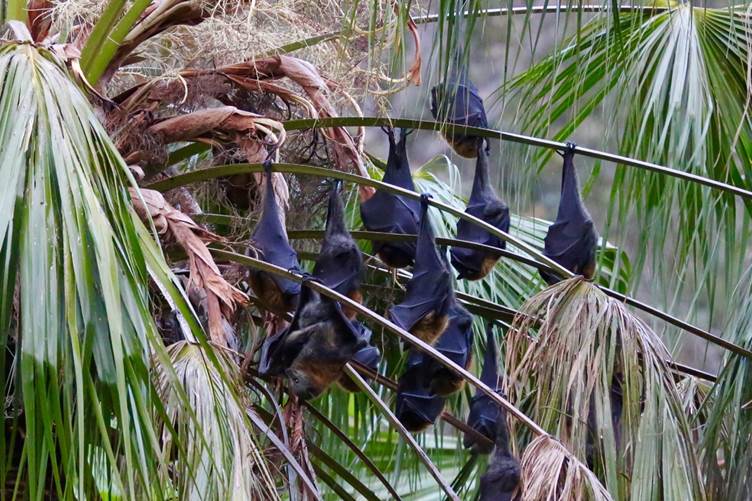 Avalon Flying Foxes prior to Council dispersal (high res version available on request)Photo credit: Sarah Thorpe, Sydney Wildlife
Sydney Wildlife volunteer Sarah Thorpe who was present for the dispersal said the event was distressing for both the flying foxes and animal rescue volunteers.
"Less than 20 minutes after they finished the dispersal, I saw a heavily pregnant female giving birth in the camp and many heavily pregnant females trying to fly away," said Ms Thorpe. "The likelihood of that pup surviving is almost nil and the welfare of the mother is also in doubt."
WIRES flying fox expert Storm Stanford said attempting to disperse the flying foxes at such an inappropriate time in their life cycle shows scant concern for native animal welfare.
"According to first hand reports there were pregnant flying foxes and others giving birth with pups at risk of falling to the ground as they are too young to fly," said Ms Stanford.
"The smoke chokes them and the lights are disorienting and frightening – it is heartbreaking that council has chosen to try and disperse such a small colony at this critical time."
WIRES is urging the public to understand that the flying fox is a native species that plays a vital environmental role. They feed on the pollen and nectar of our native trees and distribute seeds over a wide area, greatly assisting native plant distribution.
WIRES CEO Leanne Taylor said it should be noted that the grey-headed flying fox is listed as Vulnerable in NSW under the Threatened Species Act and federally under the Environment Protection and Biodiversity Act and is also protected under the National Parks & Wildlife Act 1974.
"Whilst we understand community concerns, the timing of this dispersal is very upsetting for both the animals and the rescue organisations who are left to deal with the collateral damage," said Ms Taylor. "Prior consultation with native animal rescue groups could greatly help to reduce the risk of injury and death for one of NSW's valuable and protected species."
WIRES and Sydney Wildlife are urging local residents to report any flying foxes which seem to be in trouble in and around the Avalon area by calling WIRES immediately on 1300 094 737 or Sydney Wildlife on 9413 4300.
Media contact: Carla Toyne, WIRES (02) 8977 3327 / 0420 389 224 [email protected]
WIRES is a registered charity and relies on donations to continue its work rescuing and caring for native wildlife. Donations can be made online at wires.org.au or by calling 8977 3396 (donations of $2 or over are tax deductible).
Sydney Wildlife is a not-for-profit organisation operated entirely by volunteers and receive no government financial assistance. Donations which can be made online at sydneywildlife.org.au or by calling 9413 4399
---
ABOUT WIRES
WIRES is Australia's largest wildlife rescue organisation. WIRES has been rescuing and caring for sick, injured and orphaned native animals for over 35 years with a mission to actively rehabilitate and preserve Australian wildlife and inspire others to do the same. WIRES' Wildlife Rescue Office answers calls from the community 24/7, 365 days a year, providing rescue advice and assistance for over 130,000 animals annually. Connecting wildlife to real-time assistance, WIRES full-time mobile Wildlife Ambulances operate across New South Wales, South-East Queensland and Tasmania, and WIRES had over 3,500 volunteers assisting with wildlife rescue and care in NSW. WIRES is supporting thousands of wildlife carers across Australia through a diverse range of national programs. WIRES also collaborates nationally with strategic partners to support the long-term recovery of wildlife habitat and the long-term preservation of native species in the wild.
For more information on WIRES wildlife programs visit www.wires.org.au.
MEDIA CONTACTS
WIRES Media Officer: John Grant | 0416 272 153 | [email protected]