Blog
Contact [email protected] for enquiries or call 0416 272 153.
For the latest updates on bushfire recovery projects and emergency response
Read WIRES Emergency Recovery Plan and WIRES National Emergency Response Plan
WIRES Supporting ARC in Emergency Response Capacity Building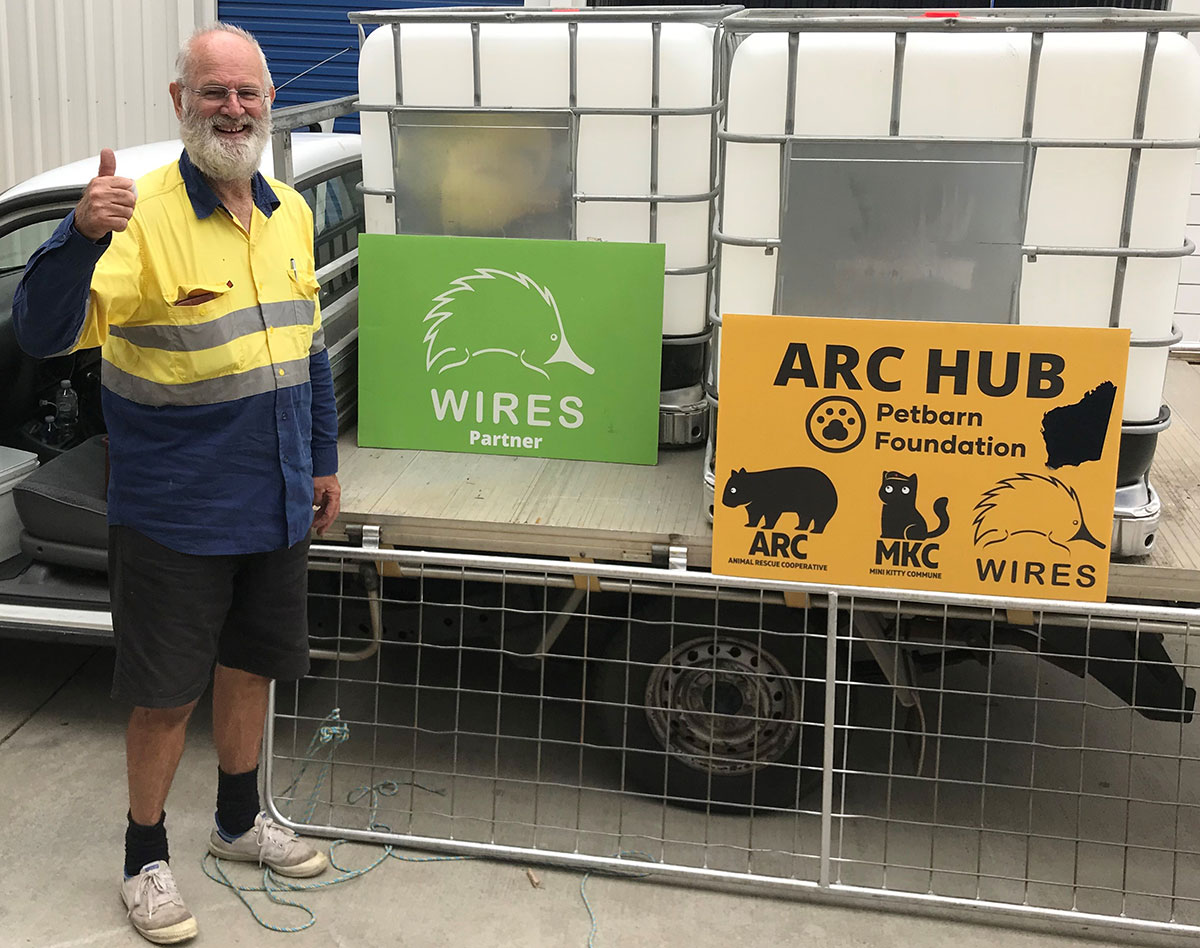 WIRES has announced $420,000 in funding for Animal Rescue Cooperative (ARC) to help improve national emergency response capabilities and provide national assistance to the wildlife rescue and rehabilitation sector.
This grant is building on the support provided in the aftermath of 19/20 summer bushfires and drought. WIRES worked closely with ARC to distribute tonnes of food, medical and craft supplies, to wildlife rescuers in fire affected communities.
ARC has an established national network that has quickly grown in its ability to manage large scale emergency response including complex logistics in getting critical supplies and equipment to wildlife carers across the country. Currently there are 23 ARC HUBS that will be receiving assistance. The grant will cover national wildlife food support, the purchase and distribution of essential rescue equipment and supplies, as well as increasing wildlife emergency response capability nationally across all hubs.
"We believe our collective impact will improve outcomes for wildlife long-term," said WIRES CEO Leanne Taylor. "ARC's ability to move quickly and effectively in emergency situations is vital and through our collaboration we can increase capacity for national emergency response."
An additional $19,000 has also been provided to ARC for much needed equipment following the recent Western Australian fires.
Alli Cairns, National Emergency Coordinator at ARC says "ARC and WIRES were engaged early in last year's emergencies. From day one we asked, 'how can we help' and the partnership continues to deliver outcomes for rescuers and animals nationally."
"Resilience and building capability is vital. The support of major donors and WIRES has meant we can have emergency response equipment, rescue and rehabilitation equipment and supplies, and evacuation assistance ready for wildlife rescuers, along with our work assisting sanctuaries to prepare and plan for bushfires."
Michelle Jones who heads up the WA team says "This was tested when the Perth fires hit. ARC and WIRES already had equipment and food on the ground and a plan in delivery before the first day was out."
"This is what real action looks like and we are grateful for the support of WIRES and it is donors for making this happen."
Seasonal Animal Advice
Newsletter
Stay in touch and get our regular rescue stories, WIRES updates and a free copy of our 15 Ways to Help Wildlife ebook
Loading...
Recent Posts
---
Months