Trees at last for released koala
Wednesday, May 1, 2013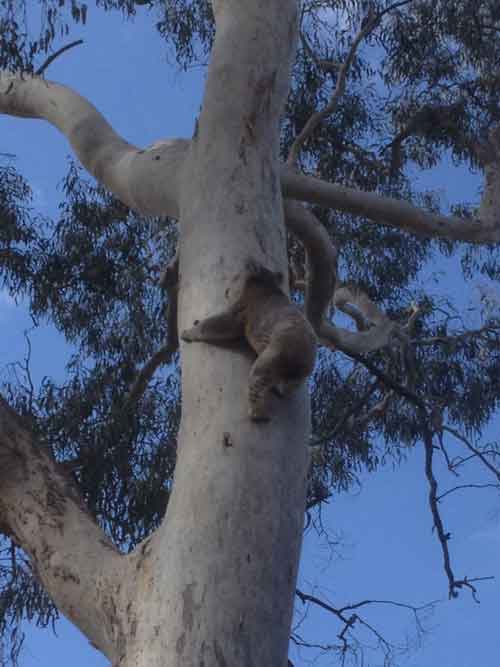 The confused sub-adult male koala that was rescued from the middle of a felled pine forest during April has been released.
He was taken to a local vet and found to have an ulceration in his eye which was medicated and cleared up quite quickly.
He was able to be released to an area with a known koala colony nearby. The image generated so much concern and discussion we are posting the image of him being released and a link to a brief video clip of his release as well. He was obviously happy to be back where there are trees to climb.
Rescue, images and story thanks to WIRES volunteer Louise O'Brien who went out to rescue the koala and was there at his release. View the short video of his release http://bit.ly/13KEoIu