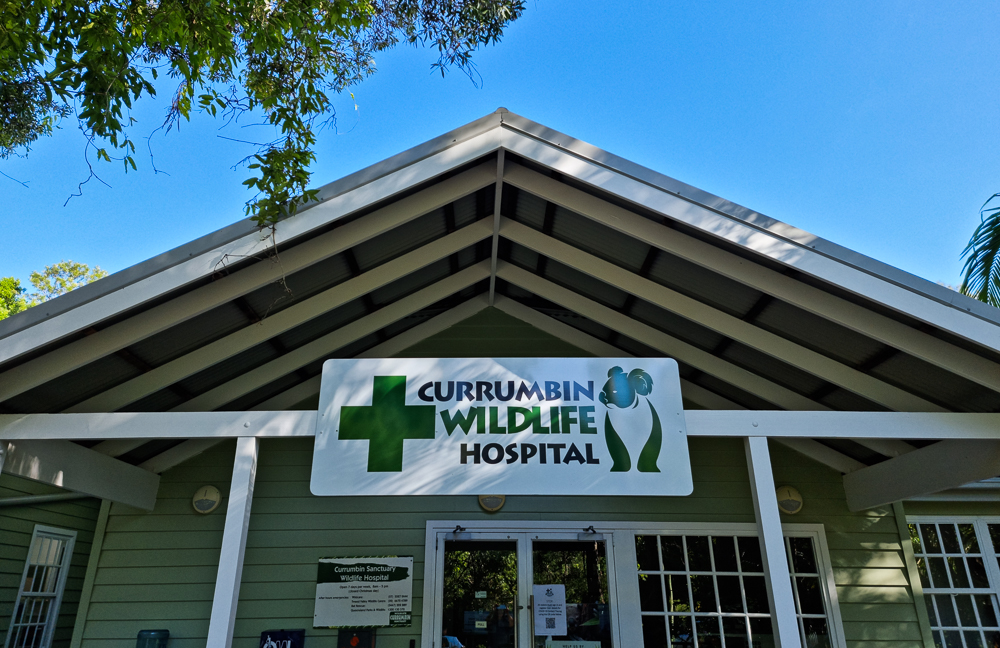 Official Opening of Currumbin Wildlife Hospital Extension
Monday, March 1, 2021
Just 12 months ago Australia was at the end of our worst fire season in history, which followed one of our worst droughts on record. Native animals need more help now than ever before and thanks to the generosity and compassion for wildlife of the Australian and International community, WIRES has been able to fund a wide range of critical projects nationally to improve wildlife emergency rescue response, increase wildlife rescue and rehabilitiation capacity and support native species recovery.
WIRES is proud to be working more closely with Currumbin Wildlife Hospital, one of the busiest wildlife hospitals in the world, to rescue, rehabilitate and release higher numbers of native animals. WIRES has funded a critical extension to the hospital that has given the team increased capacity to cope with higher numbers of admissions during the busy spring/summer seasons and future emergency events.
The existing Currumbin Wildlife Hospital was built in 2009. At that time the hospital was admitting approximately 4,000 wildlife patients annually. No-one could have imagined that in as little as ten years, admissions would spike to 12,000 native animals a year by 2019, a 300% increase in admissions, surpassed with a new record of over 14,000 wildlife patients in 2020.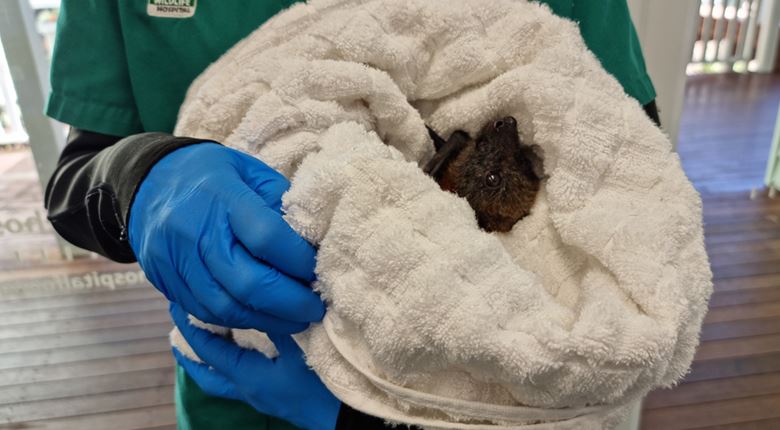 Grey-headed Flying-fox in care with Currumbin Wildlife Hospital
The extended drought in 2019 culminating in the bushfires of late 2019 and early 2020 were unprecedented. Currumbin Wildlife Hospital received record wildlife hospital admissions of over 1,500 patients in the months of November and January, coinciding with the worst of the fires in Queensland and New South Wales.
During peak times the hospital was admitting almost 100 patients daily, putting tremendous stress on the hospital and their ability to triage and treat patients promptly due to the limited treatment space available. WIRES funding of the hospital extension is now making it easier for their dedicated team to care for higher numbers of sick, injured and orphaned wildlife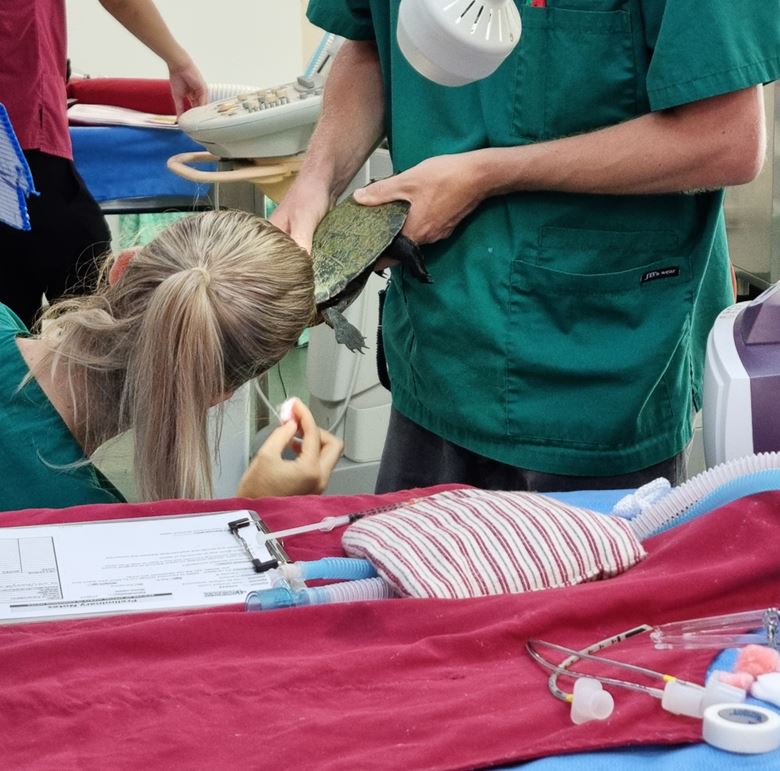 Turtle receiving veterinary treatment at Currumbin Wildlife Hospital
The extension will also support the hospital's work with threatened species including koalas. Currumbin Wildlife Hospital were treating under 100 koalas per year in 2008 and this had increased to almost 600 koalas per year in 2019.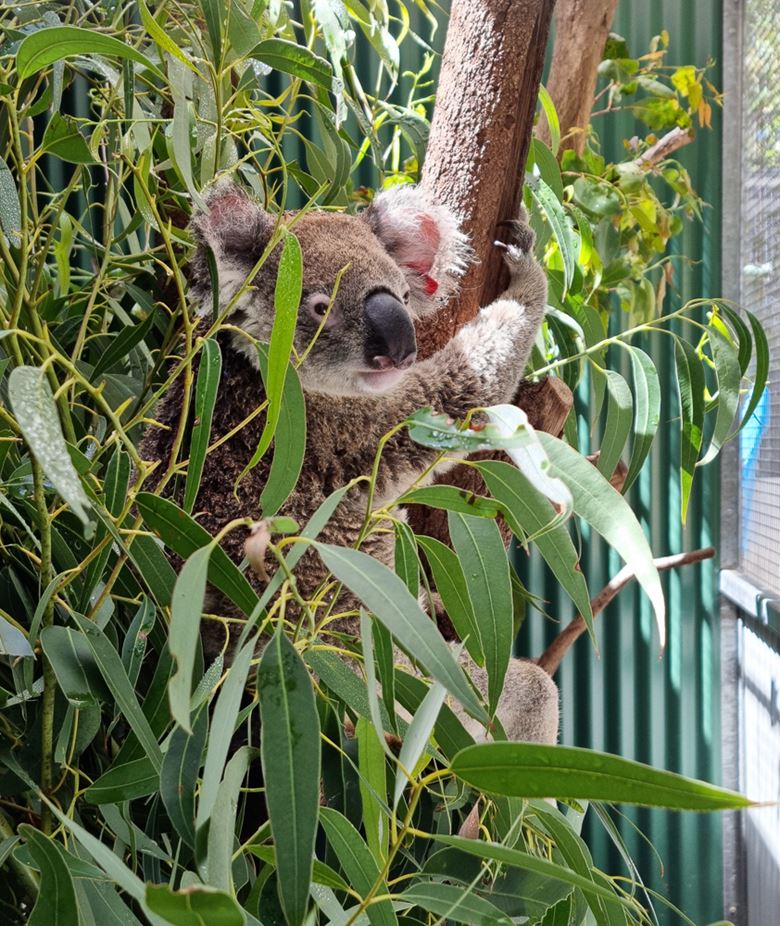 Koala being rehabilitated by Currumbin Wildlife Hospital
The new hospital extension was officially opened on 27th February 2021. WIRES representatives were able to join Currumbin Hospital and Foundation staff and volunteers,CWHF Trustees', CWS Committee Members and Management, Karen Andrews MP, Minister for Industry, Science and Technology, Laura Gerber MP Member for Currumbin and Councillor Gail O'Neill, to celebrate the opening.
Dr Michael Pyne, Senior Veterinarian at Currumbin Wildlife Hospital presenting plaque of thanks to WIRES.