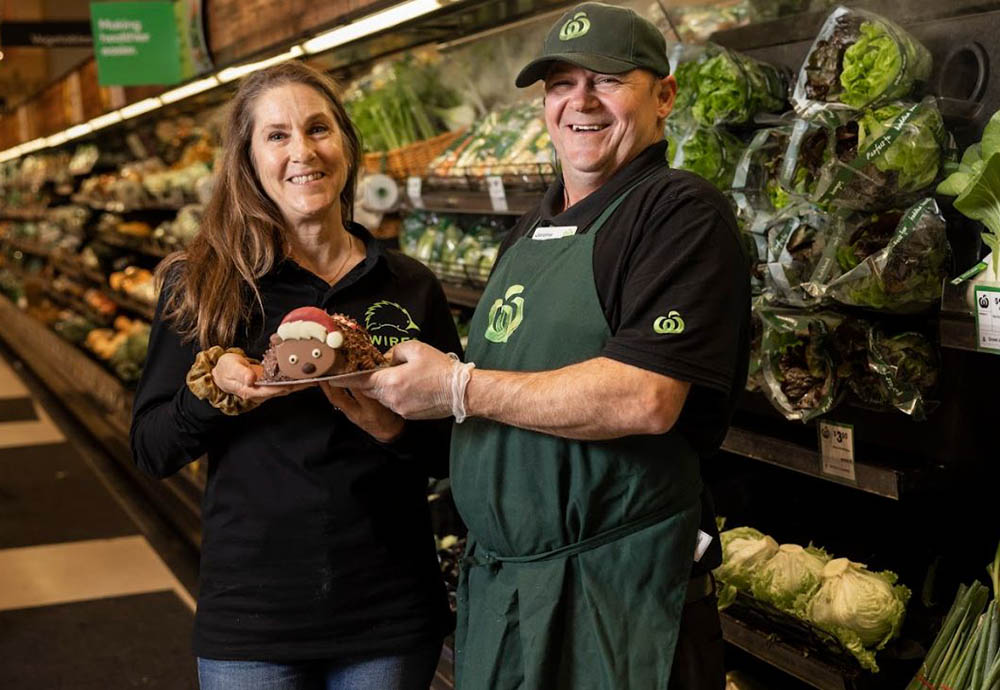 Limited edition wombat cake helps to support wildlife
Tuesday, December 20, 2022
Woolworths Supermarkets has created a limited edition 'Wally The Wombat' chocolate cake to help support WIRES Wildlife Rescue efforts this summer.
The team at Woolworths Supermarkets created a limited edition sweet treat - the Wally the Wombat cake. Decked with Belgian chocolate decorations, Wally tastes as sweet as he looks.
Australia's wildlife has had a rough few years between drought, bushfires and record rains and Woolworths Supermarkets were determined to help all Australians - including the furry ones.
To help support Australian animals, $1 from each sale of Wally the Wombat will be going directly to WIRES.
The funds raised will help WIRES look after orphaned or injured wildlife and return them to their natural habitat. The Wally cake can be found in select stores across the country and online while stocks last.
WIRES is grateful for the ongoing support from Woolworths across many collaborative initiatives to help improve outcomes for native wildlife: http://bit.ly/3zG3RLd