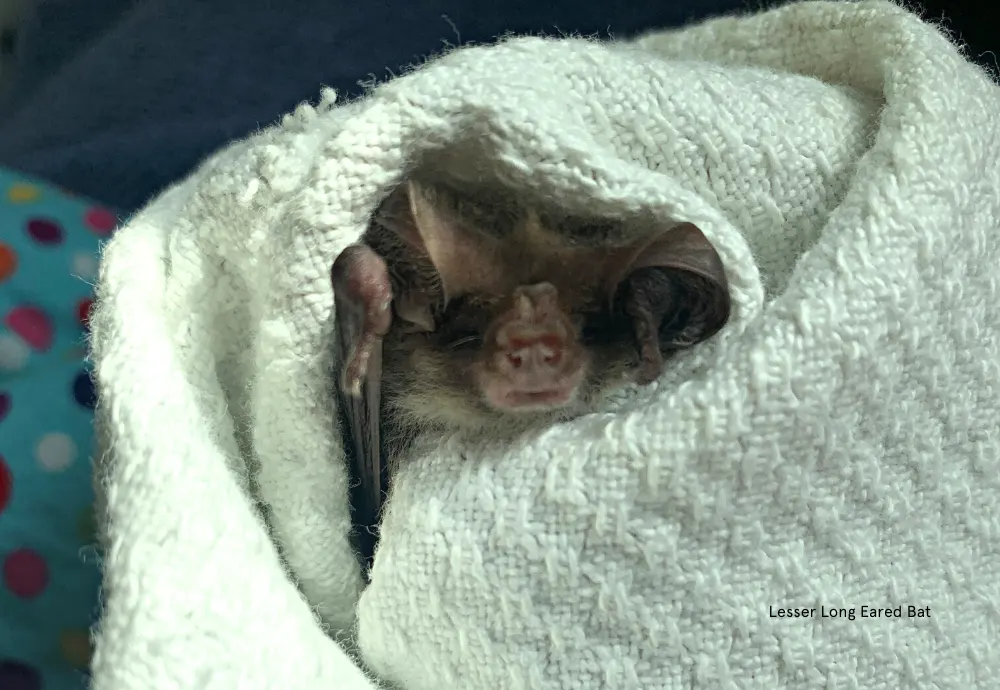 Lesser Long-eared Bat home rescue
Tuesday, February 7, 2023
A member of the public noticed a small bat flying around his bathroom after leaving the window open overnight. He quickly closed the door to the bathroom, containing the bat to the bathroom and called WIRES.

On arrival WIRES Emergency Response Team entered the bathroom and closed the door, as the bat had been reported as flight capable. They then located the bat nestled in a towel that was hanging off the bathtub. After securing the bat safely, the team conducted a thorough health check, which fortunately revealed no immediate cause for concern.

As the bat presented no obvious injury, the ERT made sure the Lesser Long-eared Bat was comfortable and transported it to an experienced carer.
Read more about native bats at our Microbats factsheet or Flying Foxes and Microbats factsheet.