AMERICAN GIRL SUPPORTING WIRES
We are honoured that American Girl has chosen to help raise awareness and funds for WIRES through their 2021 Girl of the Year, Kira Bailey. Read more
WIRES (-Wildlife Information, Rescue and Education Service) is the largest wildlife rescue organisation in Australia. We are dedicated to rescuing and caring for sick, injured, and orphaned animals, including those impacted by bushfires and drought.
Our volunteers respond to tens of thousands of rescues each year and we receive around 170,000 calls annually regarding native animals in distress. Orphaned and sick animals like koalas, kangaroos, birds and bats are just some of the unique Australian animals we help every day.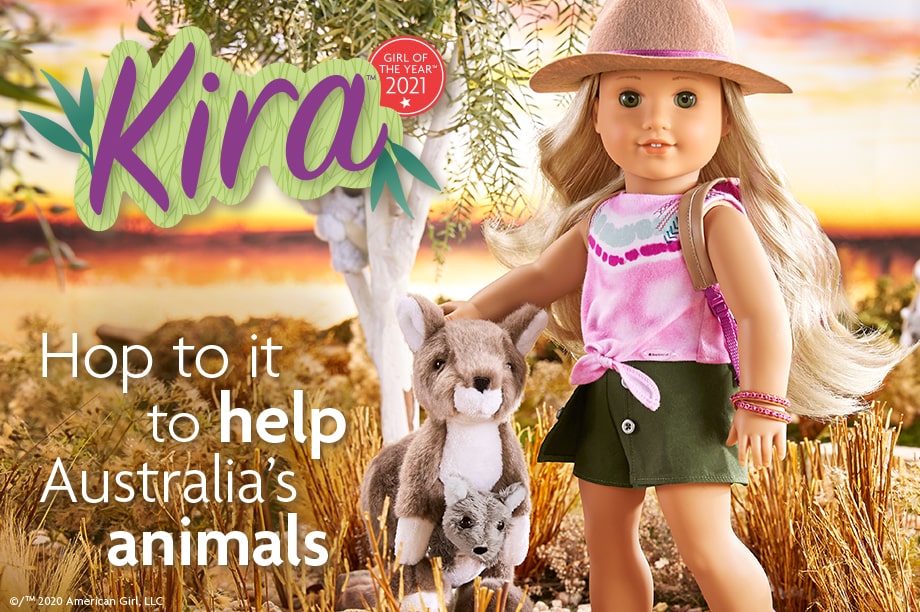 Last year, Australia's fire season was unlike anything previously experienced in terms of scale and severity, with fires resulting in the loss of an estimated 3 billion animals and destroying millions of hectares of land—much of which was threatened species habitat.
In the wake of this emergency, WIRES began providing significant national support for wildlife, supporting over 240 projects to assist with wildlife rescue and care and partnering other organisations to support the long-term recovery of wildlife habitat and the long-term preservation of native species in the wild.
Everyone can get involved in wildlife rescue and protection, and it's not too late to make a difference wherever you live.
American Girl is supporting WIRES' mission to rehabilitate and preserve Australian wildlife by matching customer donations dollar for dollar up to a maximum of $25,000.
Find out more at www.americangirl.com/kira